"I really love the JCC. There's something about [my trainer] Joe… I love Deidre's classes… I want to take more swimming lessons with Danny… I want to play Pickle Ball… I want to go to more lectures. There's so much I want to do."
– Annette Freidman, LCSW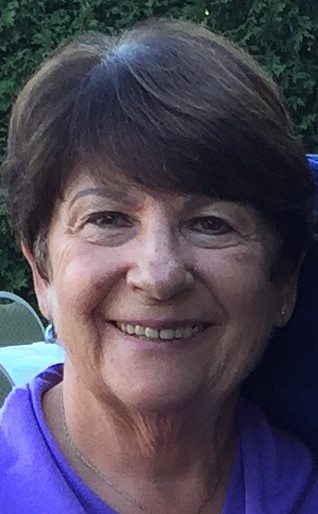 Holocaust survivor Annette Friedman, LCSW, after an appointment with Lisa B.'s hairdresser
Annette Friedman was born in Poland in 1939 just as World War II was breaking out. Over the next several years, Annette didn't merely survive; she triumphed. Now, at 81 years young, and after two knee replacements, Annette is still living life to its fullest. Her energy is unparalleled and she loves that the JCC enables her to experience new things and do the activities that she loves. As a former runner who competed in two marathons and several half marathons, Annette still likes to train. "Joe [my trainer] says that no one works as hard as I do. He knows how to help me work out while considering my particular needs. There's something about him that I just love." She enjoys Deirdre's classes, which are "harder than she realized," and she bought a brand new racket for pickleball.
As far as swimming goes, Annette confesses that she always "absolutely hated swimming," but she took some lessons with Danny and now wants to take some more.  She has also attended several arts and cultural programs and can't wait until they return. Among all of the activities that she participates in—enough to make people half her age tired—Annette says that what she loves most is the community. "No matter what the activity, not a single person isn't friendly and pleasant. The people at the J are "kind, thoughtful, and really want to help." A walking encyclopedia of Shames JCC staff names, Annette says that "all of the instructors really know what they are doing and they do it because they love it.  It makes me love it too."  Annette remembers darker times in her life when she didn't matter to others. At the JCC, she not only matters, she is cherished. She can't wait to be back in action at the J, re- connecting with old friends and trying new things.
Elevate Your Life. Strengthen Our Community.
Click here for the story of the two au pairs.