371 S. Broadway, Tarrytown, NY 10591
|

Email: info@ShamesJCC.org

|

Phone: 914.366.7898
It's Time for Change
Dear Shames JCC Members & Friends,
I am reaching out to you today heartbroken and outraged. Like you, I have been watching the news surrounding the brutal and senseless murder of George Floyd and the ensuing protests taking place in communities across the country. Together, we are remembering countless others, named and unnamed, who have been targeted because of the color of their skin.  I share in our community's deep frustration over the unconscionable racism, bigotry, discrimination, and injustice that endures in our country.
The Shames JCC was built upon a foundation of inclusivity, equality, and openness. Our Jewish values of loving kindness, helping to repair the world, respect, and charity transcend race, gender, sexual orientation, culture, religion, and background. We have always opened our doors, physically and metaphorically, to anyone and everyone who seeks a place in our community, and we take great pride in the array of people that make up our membership and those we serve. Read more…
The Shames JCC campus is currently closed. If you require assistance, please email info@shamesjcc.org.  If you would like to read our community-wide emails regarding COVID-19 or access our budget overview for the 2019 – 2020 fiscal year, please click here.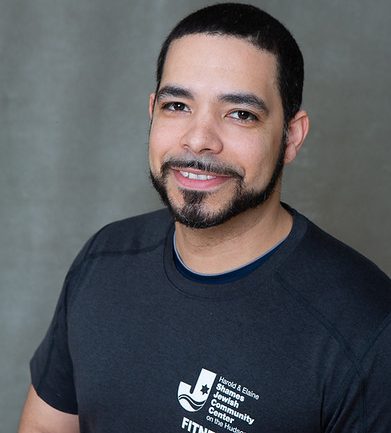 May 21, 2020
It is with profound sadness that we share with you that Shames JCC Operations Manager, Mickey Carey, passed away unexpectedly yesterday. We are devastated by this tragic loss. Mickey was 38 years old and suffered a sudden health issue. There is no indication at this time that his untimely death was related to COVID-19.
The shock of this news is reverberating throughout our community today. Mickey was a valued and beloved member of our JCC family, and a dear friend to so many. The entire community benefited greatly from Mickey's kind, gentle, calming presence as well as his diligence and commitment to helping each and every person that walked through our doors.
A tribute book is being created for Mickey's family. If you would like to contribute a memory of Mickey for this book, please email marcom@shamesjcc.org. 
Please note: A GoFundMe campaign has been set up by Mickey's family to help pay for funeral costs and to create a trust for his son Jamahri Carey. If you would like to contribute, please use this link.
Register now for summer! Check out our amazing camp options for children of all interests—from fencing to circus arts, sports, STEAM, and more!