Our spacious, state-of-the-art, 6,000 square foot Fitness Center is filled with the latest equipment—come check us out!
Members receive a free orientation to get acquainted with the equipment and learn the proper way to use them. Please note that children under the age of 12 are not allowed in the Fitness Center. Members between the ages of 12 and 14 must be accompanied by an adult and unaccompanied members between 15 and 17 must have a waiver signed by a parent or guardian.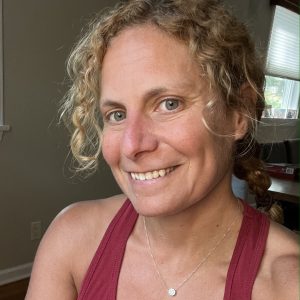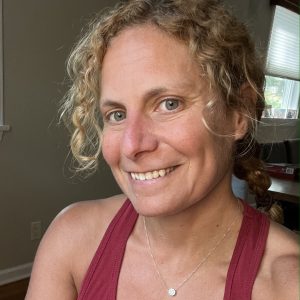 Laura Kovall
Director of Health & Fitness
Laura is a three-sport varsity athlete and captain turned nine-time marathon runner (and counting). Laura first worked in television and news production at ABC and CNN. She then received a…
read more
We offer a variety of equipment to build your strength and cardiovascular health.
Cardio Equipment (examples: treadmills, elliptical, bikes, rowing machines)
Free Weights & Dumbells (in multiple sizes)
Resistance Training & Bands
Functional Training
Areas to Stretch