Group Exercise Classes are Open to All Shames JCC Members, Ages 16+.
Please note that reservations are NOT required for most Group Exercise classes and exceptions are noted on the online schedule.* Indoor bikes will be reserved for registrants only; please continue to use our registration system for cycling found on the schedule link below. For all other classes, space will be available on a first-come, first-serve basis. (Please note that members may not join GroupEx classes after the warm-up, or after maximum capacity is reached—whichever comes first.)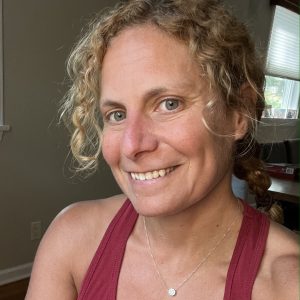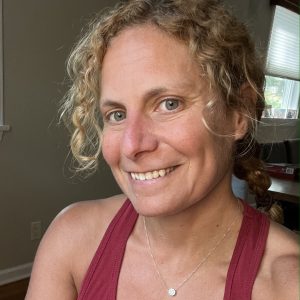 Laura Kovall
Director of Health & Fitness
Laura is a three-sport varsity athlete and captain turned nine-time marathon runner (and counting). Laura first worked in television and news production at ABC and CNN. She then received a…
read more
*While sign-up is not required for the majority of our GroupEx classes, we do have some classes where we need to know who is attending in order to optimize your experience.
For these classes, you may sign up four days in advance. Our cancelation policy is as follows:
You must cancel before 2 hours prior to the start of the class.  For instance, for a 9am class, you must cancel before 7am
If you do not cancel prior to two hours before class or if you no show, you will be marked absent
If you are absent 3 times you will be unable to sign up for any group fitness classes for the next 30 days
Thank you in advance for adhering to our policy! We are looking to provide the most positive experience possible for our entire community!