Two Au Pairs Who Gained Much More Than They Lost
In the Spring of 2018, Sabrina Otto traveled from Germany to work as an au pair for a family in the Rivertowns.  One year later, Meike Weinmann did the same. The young women had met before but did not know each other well. Little did they know that when their host families provided them with memberships to the JCC, their lives would change forever—and in more ways than one.
At the JCC, Sabrina and Meike met Lisa Bruskin, the Director of Fitness, who taught them how to work out and eat healthy. Lisa encouraged them to change old habits and create a healthy living plan, which they both still follow today. In only a few short weeks, the young women noticed a dramatic change in their physical abilities and their energy levels. This motivated them to go to the Shames JCC every day, together, as part of a daily routine.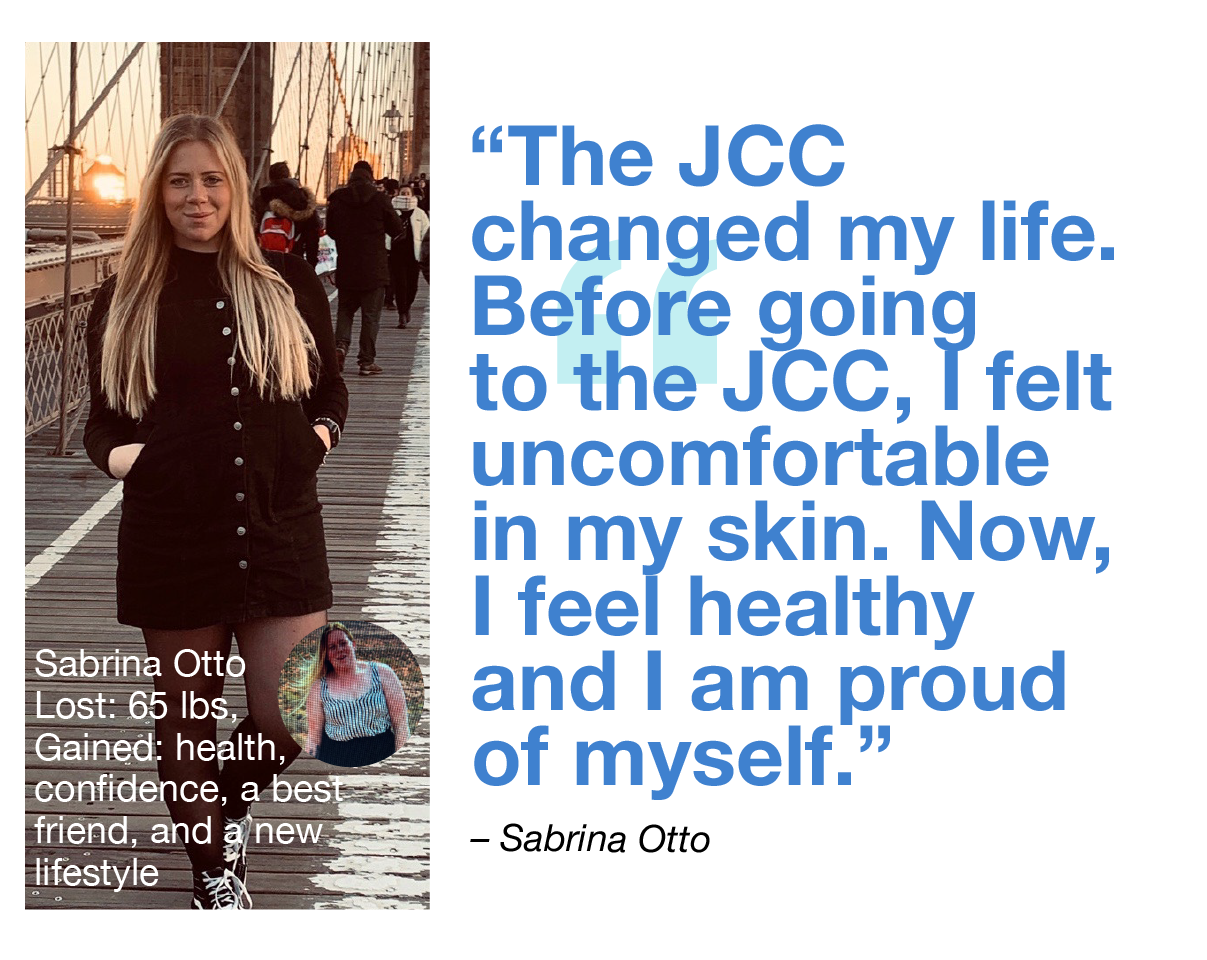 Sabrina and Meike started doing things they'd never tried before; they went to the pool, the gym, took spinning classes, and more. They bonded over their experience at the JCC and developed the friendship of a lifetime. Meike says they "know each other better than anyone in the whole world." They also developed lasting friendships with Lisa, instructor Denise Ciccio, and many other staff members. "The members and instructors were always super friendly and made us feel like we weren't foreigners—we belonged."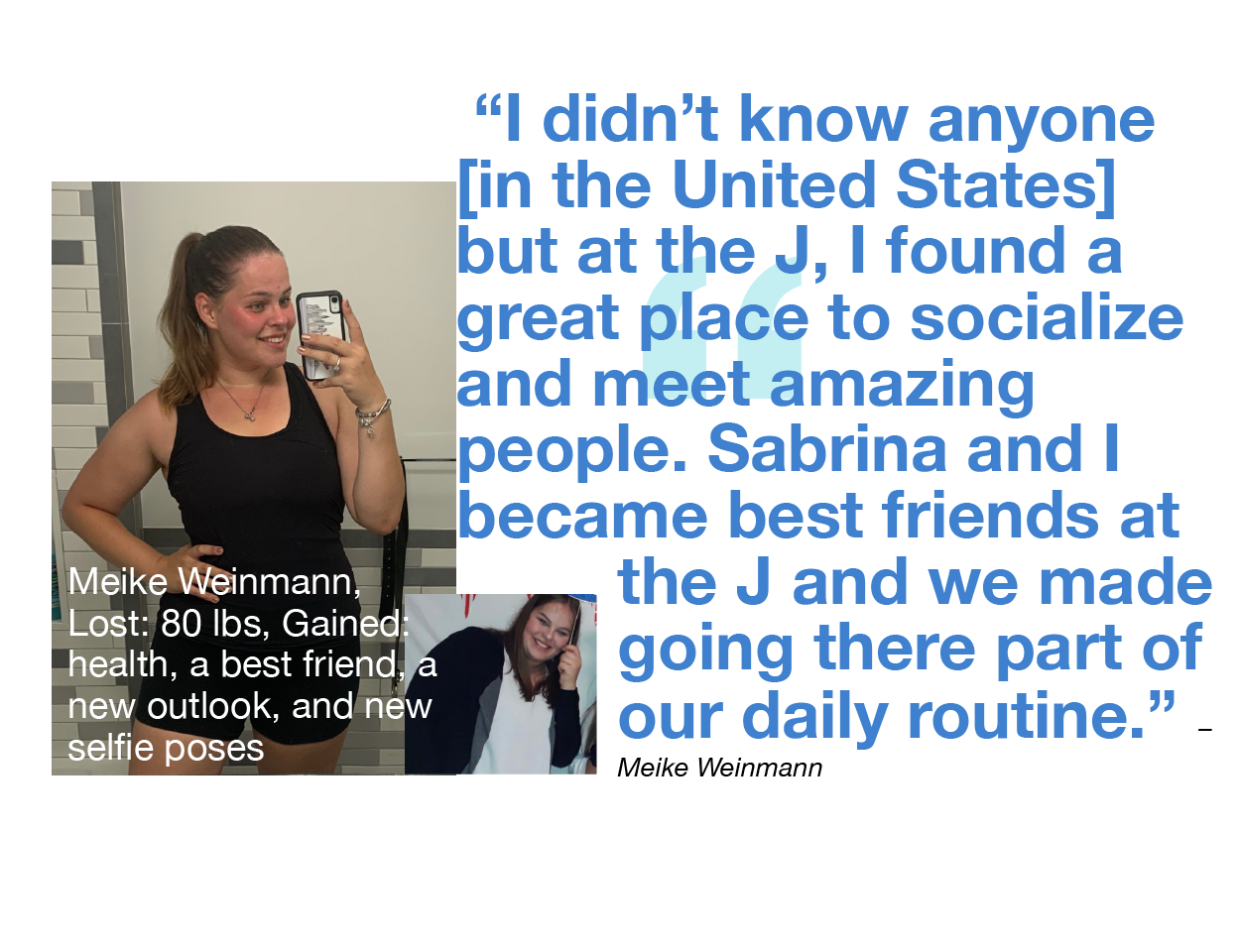 When Sabrina returned to Germany, she arrived 65 lbs. lighter and with a whole new outlook on life. She feels confident, healthy, and proud—but she misses Meike who won't return to Germany until February. Meike is now 80 lbs. lighter, and hopes to meet Lisa, Denise, and others back at the J soon. She will FaceTime Sabrina when she gets there. Sabrina and Meike talk almost every day and Lisa Bruskin has plans to visit them both in Germany next year, when hopefully, the COVID pandemic is contained.
Sabrina and Meike's connection to the Shames JCC is not unique.
Maybe you share a similar story.
Help Us Meet You At The J
Elevate Your Life. Strengthen Our Community.