Unless otherwise noted, online registration closes 3 business days prior to the start date. After this time, please call the Welcome Desk at 914-366-7898 to register. Many of our programs can be pro-rated after they begin as long as space is available.
Registration for September '19 – June '20 programs opens on 8-21 for Members and 8-23 for Non-members.
______________________________________________________________________
register here
The Renard Lecture Series is made possible in part by a grant from the Henry H. Renard Foundation, sponsors and program participants. 
Musical concerts and first-person accounts are combined with traditional lectures by scholars and experts in their fields. Presenters offer stimulating, informative, engaging, and unique insights in music, literature, art, history, sports, take out film, archeology, and pop culture, and more. The series is open to all and geared toward people 50 years of age and older seeking a cultural and intellectual experience. Join us once or participate each week!
General Information:
Mondays, 10:00 AM – 11:30 AM; Doors open at 9:30 AM
No program on September 30, October 14, October 21, November 11, December 23, December 30, January 20, February 17, April 13, and May 25
Fee $5 per person, per presentation/Library  
Jewish Image in American Film-Part 1 with Arthur Aldrich
Monday, January 6, 10:00 AM – 11:30 AM
Strangers in a strange land were the Jewish immigrants who landed at Ellis Island in the early 20th century. They wore their shtetl clothes and spoke Yiddish. And they were prime subjects of early silent film, whose main audiences were immigrants on the Lower East Side of NYC. To introduce this series, we will present films that depict the early immigrant experience and the stereotypes that were created by gentile film makers.
Arthur Aldrich is a media historian and founder, editor, and publisher of "Our Town" newspaper. In the 1950s, he worked in radio and was stage manager of an off-Broadway theater and technical director of the Folksbiene Theater on the Lower East Side. He was an adjunct professor at Rockland Community College and taught more than 60 Elderhostel and adult education courses. He teaches at the Learning Collaborative in Rockland County.
Sponsored by Anonymous
Music, Light and Sound: Performance and Lecture with
Violinist Shem Guibbory
Monday, January 13, 10:00 AM – 11:30 AM
This presentation explores how music and visual images work together.  We measure light and sound in terms of frequencies – for example sound increasing from low to high, colors increasing from dark to light. We also experience ways they work together, simultaneously, in performance and in film /video.  We will hear Shem and his violin playing, and he will guide us through an exploration of how light and sound work together in art that transforms our experience.
Shem Guibbory is an internationally acclaimed, award winning musician, and creator of mixed-media performance art. Since 1992, Mr. Guibbory has been a member of the first violin section of the Metropolitan Opera Orchestra. He has appeared as soloist with the New York Philharmonic, the Beethoven Halle Orchestra, the Kansas City Symphony and the Symphony of the New World.
Sponsored by The Wexler Family
Lions & Tigers & Unicorns, Oh My: Continuity, Transition & Spirituality in the Wooden Synagogues of Eastern Europe with Bruce J. Levy
Monday, January 27, 10:00 AM – 11:30 AM 
This session will explore the mystic influences of Kabbalah in the development of the art and architecture of the Wooden Synagogues of Eastern Europe during the 16th and 17th centuries.  These influences were often reflected in the sculptural building configurations and the paintings that adorned the interior walls and ceilings of the synagogues. Bruce J. Levy, AIA is an architect in private practice in New York.  He also teaches History of Architecture and in particular, The Art & Architecture of Jewish Culture, which deals with the history of synagogues, Jewish memorials, museums and individual Jewish artists and architects.
How a Literary Translator Works with Sandra Smith
Monday, February 3, 10:00 AM – 11:30 AM
Have you ever wondered how a book written in a foreign language ends up in your library in English? What does a Literary Translator actually do?  What are the challenges and rewards of such an important profession? What's the difference between a translator and an interpreter? Come and meet Sandra Smith, a prize-winning literary translator, and have all your questions answered!  Sandra Smith (NYU, the Sorbonne and Cambridge) taught French Literature at Cambridge Univ. for many years before moving back to New York. She has lectured at Barnard, Columbia, Harvard and Sarah Lawrence. She is the translator of Irène Némirovsky (12 novels including Suite Française), Camus (The Stranger), and Guy de Maupassant, among others, and has won the PEN Translation Prize, the French-American Florence Gould Translation Prize and the National Jewish Book Award. She currently teaches at NYU and is a member of the PEN America Translation Committee.
Music and Song with Randy Herman: The Jewish Piano Man
Monday, February 10, 10:00 AM – 11:30 AM
Enjoy a performance with commentary as we ride a lively musical wave of delightful piano music. Original songs, folk-rock, older songs, and everything in between.  Share in the unique musical journey of a cantor and piano man. Randy Herman, pianist, singer, and songwriter, has recorded and produced videos of his own songs, and has performed throughout the world. While working as a professional musician, he became increasingly interested in Judaism, eventually attending Cantorial school at the Jewish Theological Seminary. He was ordained in 2008, and has served for the last eight years as cantor of Bet Torah, a Conservative synagogue in Mount Kisco, NY.
Westchester Women Speak Out with Dana Rubin
Monday, February 24, 10:00 AM – 11:30 AM 
To celebrate this year's 100th anniversary of women's vote in the US, we'll pay homage to local Westchester women who spoke out to support social, political, and humanitarian causes. Sojourner Truth, Crystal Eastman, Inez Milholland, Isadora Duncan, Margaret Sanger, Amelia Earhart and Lorraine Hansberry all had strong local ties and strong voices. We'll learn about them and their contributions, and hear their words and voices — drawing from the Speaking While Female Speech Bank (speakingwhilefemale.co). Dana Rubin is speechwriter, speaker, women's advocate and leadership communicator based in Irvington. Her women's initiative, called "The Mouthy Woman." (themouthywoman.com), focuses on female talent. Historically a "mouthy woman" was a woman who spoke too much, but she believes women should speak more, sharing their expertise, ideas, and experience in the workplace — and in every place.
How Music Works:  Early Middle Ages Through Renaissance with Barry Wiesenfeld
Monday, March 2, 10:00 AM – 11:30 AM
We will cover various aspects of music history, personalities, milestones, styles, and so much more.  This session covers the foundations of music, laying the groundwork for future learning. Beginning in the Middle Ages and continuing into the Renaissance, we'll explore early instrumentation, notation, styles, harmonic development.  This time period involves the music in the church, growing concepts of notation, harmony and more. Barry Wiesenfeld is a freelance musician, a published author and is on the music faculty of SUNY and Ramapo College. He has accompanied Grammy-winning artists, performed on three continents and has played on numerous recordings, radio and TV.
French Exploration of the North American Interior: Jacques Marquette and Louis Jolliet with Laura Chmielewski
Monday, March 9, 10:00 AM – 11:30 AM
Author Laura Chmielewski will discuss the how the lives of two French explorers – Jacques Marquette, a Jesuit missionary, and Louis Jolliet, a fur trapper – reveal the diverse world of early America. Following the explorers' epic journey through the center of the American continent, Marquette and Jolliet's biography combines a story of discovery and encounter with the insights derived from recent historical scholarship. The story provides perspective on the different methods and goals of colonization and the role of Native Americans as active participants in this complex and uneven process. Laura Chmielewski authored The Spice of Popery: Converging Christianities on an Early American Frontier (University of Notre Dame, 2011), The Atlantic Experience: Peoples, Places, Ideas (with Catherine M. Armstrong; Palgrave Macmillan, 2014), and Jacques Marquette and Louis Jolliet: Exploration, Encounter and the French New World (Routledge/Taylor & Francis, 2017).  She is an Associate Professor of History at Purchase College, SUNY where she teaches early American, Atlantic world, and public history.
Trade Tensions between the United States and China with David M. Cheney
Monday, March 16, 10:00 AM – 11:30 AM 
What is the impact of trade tensions on the global economy and how best can the problem be resolved. David M. Cheney, of Dobbs Ferry, is a consultant to international economic institutions, including the International Monetary Fund, World Bank, European Stability Mechanism, Inter-American Development Bank, China's Asian Infrastructure Investment Bank, and Caribbean Development Bank. He is formerly Division Chief at the IMF, where he spent 24 years, and previously economist at Chase Bank and at the US Export-Import Bank.  David also teaches courses on international economics and writing at the Global Affairs Center of NYU's School of Professional Studies. He offers a once monthly trending topic in the news discussion group at the Shames JCC on the Hudson.
A Modern-Day Exodus & the Soviet Jewry Movement with Emil Draitser
Monday, March 23, 10:00 AM – 11:30 AM
Award-winning author Dr. Emil Draitser will discuss this fascinating topic, lending depth with his own experience and expertise. He will then present his new book Farewell, Mama Odessa. Set in the summer of 1979 at the height of the movement to free Soviet Jewry and dedicated to its activists, Farewell, Mama Odessa is an autobiographical book that explores the reasons for Jewish emigration from the Soviet Union and the challenges they face in a new land.  A professor emeritus of Russian at Hunter College in New York, besides his twelve books of artistic and scholarly prose, Dr. Email Draitser has published his work in the Los Angeles Times, Partisan Review, North American Review, Prism International, and many other American and Canadian periodicals. (For more info, please consult the author's website: www.emildraitser.com).  Books will be available for purchase and signing by the author.
Schmooze and Musical Entertainment with Shlomo
Monday, March 30, 10:00 AM – 11:30 AM 
Shlomo is a versatile entertainer who is an accomplished singer, musician, and humorist. His repertoire spans International, dance, oldies, 40s-60s hits and jazz standards plus Yiddish, Hebrew, Klezmer, Ladino, Jewish, English, Italian, Spanish and French music. He has a great rapport with the audience and his delightful and exciting performance has been enjoyed by many in the Tri-State area as well as Israel, Canada and throughout the U.S.
When the War Came: Three Households on the Palisades Face the Civil War with Eric Nelson
Monday, April 6, 10:00 AM – 11:30 AM
While no battles were fought in Hudson Valley, the effects of the Civil War were felt throughout the region. In the tiny riverfront settlement of Closter Landing on the New Jersey Palisades, around a dozen men from several families volunteered for the Union. Historical interpreter Eric Nelsen investigates three of these households, each headed by a widow, whose sons went off to fight. Eric Nelson has been a historical interpreter for the Palisades Interstate Park in New Jersey since 1992, full time since '98.  He has been fascinated with all aspects of the Palisades and the park, and still considers it an honor to share the legacy of conservation it represents. The "Ghosts" program is a particular passion. To realize that the park was once home to several hundred families is an incredible thought. Who were these people? What became of them? And, how do stories such as theirs seem to disappear from public knowledge? Those are the questions I hope to explore with this program.
Hissing Cousins: The Lifelong Rivalry of Eleanor Roosevelt and Alice Roosevelt Longworth with Timothy Dwyer
Monday, April 20, 10:00 AM – 11:30 AM
Author of Hissing Cousins, Timothy Dwyer will discuss the loving but contentious relationship of Alice Roosevelt Longworth, Teddy Roosevelt's witty and flamboyant daughter, and his niece Eleanor, who would emerge from a tragic childhood and troubled marriage to become our country's most influential first lady. Their rivalry would persist through the Roosevelt family's triumphs and tragedies, playing out against a backdrop of the most important events of the 20th Century. Timothy Dwyer grew up on Long Island's Eaton's Neck, a short distance from the Roosevelt estate of Sagamore Hill, and currently lives in Manhattan. The critically-praised Hissing Cousins is his first published work.
Great American Standards Song Book with Hiroshi Yamazaki and Nicole Pasternak
Monday, April 27, 10:00 AM – 11:30 AM 
Pianist Hiroshi Yamazaki and vocalist Nicole Pasternak will be performing from the Great American standards songbook which includes the most popular and enduring songs from the 1920s to the 1950s that were created for Broadway theatre, musical theatre, and Hollywood musical film.  The Great American Songbook comprises standards by George Gershwin, Cole Porter, Irving Berlin, Jerome Kern, Harold Arlen, Johnny Mercer, and Richard Rodgers, among others.  You will enjoy their improvisation and styling of the music. Hiroshi Yamazaki, pianist, had a New York performance debut in 1988 at the Jazz Center of New York, which featured Paul West on bass and Leroy Williams on drums. Other performances followed, with Hiroshi leading groups at some of the most popular jazz venue in New York City, including the Village Gate, Birdland, and the Bluenote. He made his first recording in 1996 with bassist Ron Carter and drummer Lewis Nash; a second recording followed in 2000.  Hiroshi continues to perform in the New York area and in Japan. He is a sideman with the Carmen Leggio Quartet and Jan Leder Quartet, and continues to lead his own groups in New York City and the greater metropolitan area. Nicole Pasternak, vocalist, is iInfluenced by singers like Rosemary Clooney, Ella Fitzgerald, Anita O'Day and Billie Holiday.  She favors the Great American songs, often served up with Brazilian and Latin rhythms, and punctuated by the inclusion of her original songs. With her husband, master tenor saxophonist Ralph Lalama, she pursues the bebop lexicon as well; their appearances together are effectively spiced with arrangements for sax and voice.  She has developed an enthusiastic audience in the Northeast U.S. with her honest, straight-ahead style, and equal energy for swing songs, bebop, ballads and Latin jazz.
Memorials to Slavery, Lynching and The Holocaust:  Paths to Reconciliation with the Montgomery Four
Monday, May 4, 10:00 AM – 11:30 AM
Memorials create emotional spaces to help us acknowledge and understand the abuses of slavery, lynching and genocide. They provide opportunities to inform the present and motivation to ensure peace and justice for all.  The program focuses on The National Memorial for Peace and Justice, opened a year ago in Montgomery, Alabama and the Holocaust Memorial to the Murdered Jews of Europe opened in 2015 in Berlin. The program examines the impact and significance of these symbols in a time when memorials and sculptures have become central in national discussion on how to acknowledge the past truthfully and how to address our future constructively.  Two of the Montgomery Four (Dr. Adine Usher of Hartsdale and Dr. Robert Dottin of Irvington) are descendants of enslaved people. Tosia McCormick is a descendant of the only Jewish family known to have escaped the Krakow ghetto intact. Linda Rousseau's ancestors owned slaves for 150 years in what is now Haiti. The Montgomery Four: Linda Rousseau is a retired educator, an advocate for social justice at All Souls Unitarian Church, NYC, and a prison reform advocate in NY.   Adine Usher is an educational specialist, consultant, and advocate for students with disabilities and a member of the Community Unitarian Universal Congregation of White Plains, NY.  Tosia McCormick is a psychotherapist in private practice and co-founder of a non-profit organization promoting health literacy and safe sex for mature adults. Robert Dottin is a professor of biology at Hunter College, CUNY, and a member of All Souls Unitarian Church, NYC.
The Music in the Cupboard:  Performance and Lecture with Dominique Hellsten and Craig Ketter
Monday, May 11, 10:00 AM – 11:30 AM
"Music can diminish evil" Viktor Ullmann 1898-1944 Among the many cultural victims of the Holocaust was an adventurous composer named Viktor Ullmann, who had an affinity for music that the Nazis labeled " degenerate ".  Ullmann first studied briefly with Schönberg, and later with Zemlinsky. In 2015 Ms Hellsten founded the Ullmann Project, in order to make Viktor Ullmann's music more widely known. Its inaugural recital at Merkin Hall was very well received by audience and reviewers alike.  Most of his own compositions were written in the interwar period – a time of immense creative blossoming across the artistic spectrum. Born in a Habsburg Empire province on the eve of the new century, he lived and worked in Austria, Switzerland, Germany and Czeckoslovakia, before being deported to Theresienstadt in 1942 and eventually murdered in Auschwitz on October 18th, 1944.   Ms. Hellsten finds the art songs of the first half of the 20th century the most satisfying to sing. It is the mixture of times past and modernity in the compositions of this era that she finds so compelling; the past and the future present in every note, every chord. Dominique Hellsten, Swedish-born soprano, has led a successful career as a freelance opera and concert artist throughout Europe.  Her engagements include appearances at the Royal Albert Hall, St Patrick's Cathedral, Merkin Hall, and at Caramoor, NY. She is also a champion of New Music, having commissioned several works for her, notably the cantata Phèdre, by French – Lebanese composer Naji Hakim. Ms Hellsten is a voice teacher and maintains a studio in Westchester County. Pianist Craig Ketter has distinguished himself as a much sought-after pianist, accompanist, and vocal coach in the New York City area and beyond. As a soloist, Mr. Ketter has performed with many orchestras and symphonies and his solo concerts have taken him to Mexico, Argentina, Barbados, France, Germany, Japan and across the United States and Canada.  Mr. Ketter regularly joins forces with international singers and chamber groups. Venues include NPR's Performance Today series, CBS Sunday Morning, Sirius Satellite Radio, Carnegie Hall, Avery Fisher Hall, the Teatro Colon in Buenos Aires, La Huaca, Atlapa in Panama City, and more.
Words and Symbols of Hate with Julia Scallero
Monday, May 18, 10:00 AM – 11:30 AM
The 2017 Unite the Right rally in Charlottesville, Virginia and the 2018 Tree of Life Synagogue Shooting were significant moments in recent United States history, as they revealed a persistence of hatred and overt discrimination that some Americans believed was a thing of the past.  This presentation will focus on the recent increase in hate speech, hate symbols and hate crimes we are witnessing in our schools and communities. Issues such as First Amendment rights and limitations will be discussed as they apply to hate speech and nonverbal symbols. Julia Scallero served as a chairperson of the Social Studies department at North Salem High School for 8 years and taught in that district for 36 years.  She is a recipient of the Louis Yavner Teacher Award for Teaching about the Holocaust and Other Human Rights Violations and she is a former president of the Westchester Council for the Social Studies.  Ms. Scallero participated in an educator's study trip to Germany and was a member of the HHREC's committee which designed an interdisciplinary Holocaust curriculum for high school students. Sponsored by The Holocaust & Human Rights Education Center.
The Rise and Fall of the Catskills and the Comedians Who Made Them Famous with Mort Segal
Monday, June 1, 10:00 AM – 11:30 AM
The history is interesting, the stories personal and funny.  They're first-hand stories that will bring back memories of an era that no longer exits, from a guy who does.  Mort Segal started working at the Catskills in 1943 as a busboy, graduating to head busboy and then went to work for his father Jack Segal in booking entertainment for the resorts.  The business grew into the largest booking agency in the Catskills. On any one Saturday night, there would be 121 shows necessitating the use of approximately 150 entertainers. Mort was in the center of it all.  He was friends with buddy Hackett, Joan Rivers and knew hundreds of other stars of English and Yiddish vaudeville, stage and screen.
Four Great Writers of the Italian Renaissance with Toni McKeen
Monday, June 8, 10:00 AM – 11:30 AM  
The masterpieces of Dante, Petrarch, Boccaccio, and Machiavelli represent some of the greatest classics of Italian literature, still studied today. Instead of writing in scholarly Latin, these four writers chose to write in vernacular Italian, the language of the people, forever changing the form of Italian literature. Take a look at what these four writers left for us to enjoy. Toni Mckeen is a renaissance instructor at Founders Hall in Connecticut.  She draws on her experiences and passions to teach a variety of classes thee. An avid traveler, her special love is Italy and she shares her expansive knowledge of places like Tuscany, Florence and Venice with her students.
Latin and Caribbean Music with Manny
Monday, June 15, 10:00 AM – 11:30 AM  
Singing, conga drums, and music!  Many explains the different types of Latin and Caribbean rhythms and the music's origins.  Growing up in NY, Manny comes from the original NYC Latin Music scene and is the band leader of a fabulous Latin 10-piece Band: Boogoloo Crew.  Growing as a Latino from NYC a few blocks from the Apollo Theater, Manny was exposed and interested in the smooth and upbeat rhythms that were popular at that time.   Enjoy 50s-60s-70s pop hits, jazz standards kicked up Latin style plus Motown.
Touring Westchester: Historic Treasures in Our Own Backyard with Patrick Raftery
Monday, June 22, 10:00 AM – 11:30 AM 
Historic Treasures in Our Own Backyard discusses the sites on the National Register of Historic Places in Westchester County that are open to the public.  Some are well-known, such as Lyndhurst and Sunnyside, but others are not so well-known, such as the Greeley House in New Castle and the Thomas Paine Cottage in New Rochelle."  Patrick Raftery is the Associate Director and Librarian at the Westchester County Historical Society in Elmsford, NY. He is a graduate of Concordia College in Bronxville and Long Island University.  He has worked at WCHS since 2006, and has written two books and several journal articles for the Society.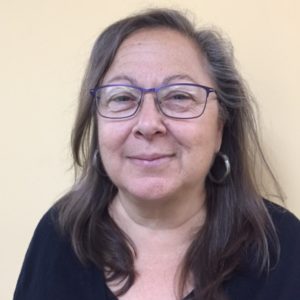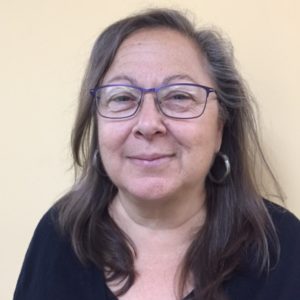 Linda Paver
Director of Renard Lectures & Adult Program Specialist
read more