The Early Childhood Program has been a spectacular educational experience for our grandchildren. – Marc Kirschner
Nancy Fisher and Marc Kirschner have a long and cherished history with Jewish Community Centers beginning with Nancy's attendance at the 92nd Street Y Nursery School program 73 years ago. Both of the Fisher/Kirschner children, Diana and Philip, followed suit. Today, Marc and Nancy are committed to ensuring that their grandchildren are the next generation to participate in JCC programming.
Philip's children have been making their way through the Marlene Meyerson JCC's nursery program in Manhattan. Two years ago, when Diana and her husband Michael moved to Irvington, they were thrilled to discover the beautiful Shames JCC campus only a mile away from their home. Their twins, Lucas and Josie, first enrolled in summer camp and then the 3's Early Childhood Program. Just this week, they were very excited to begin the JCC's 4's program. Lucas and Josie's sister Juliette and baby brother Michael will join the program in a few years and continue their family tradition.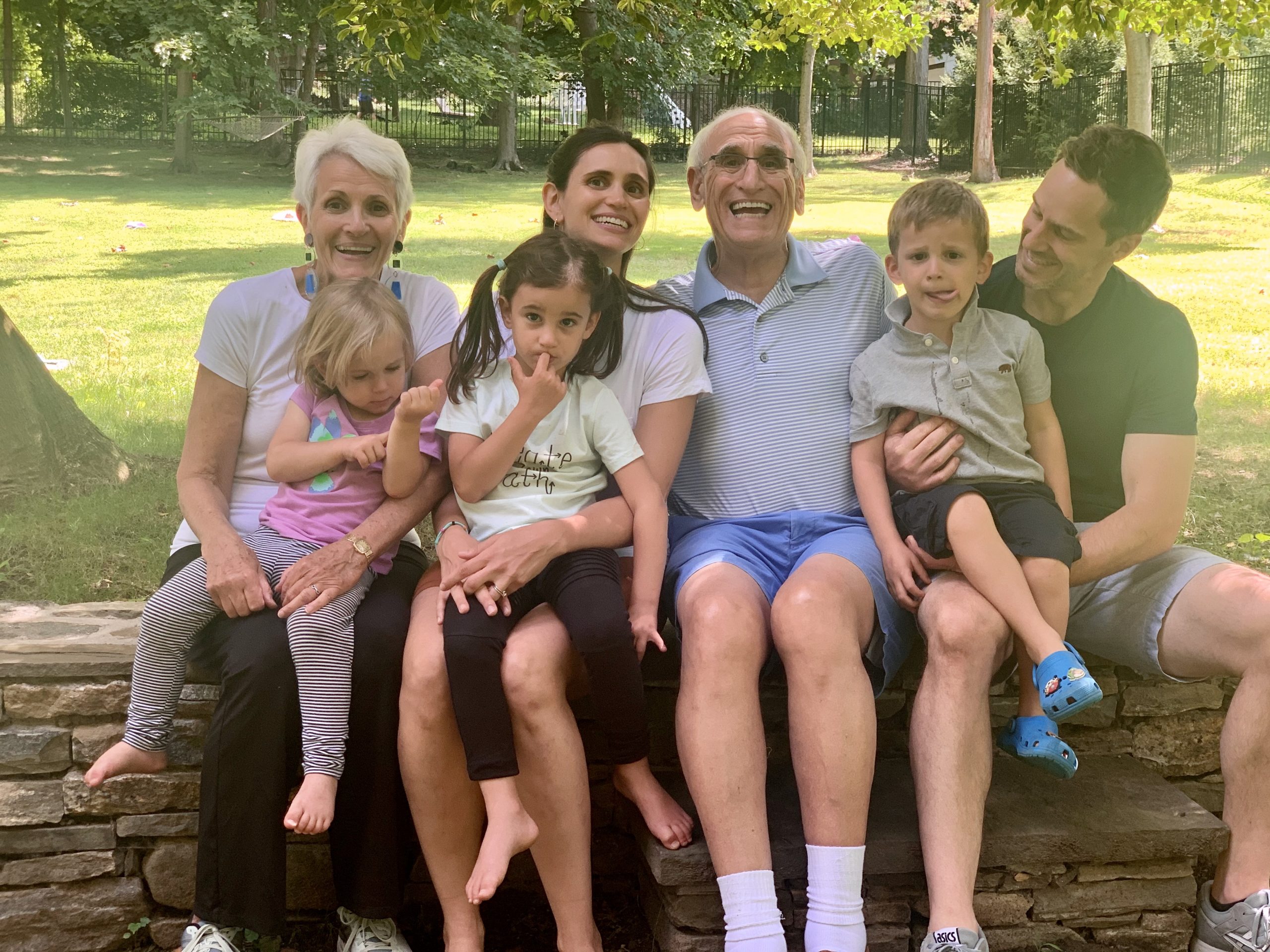 Nancy and Marc delight in taking their grandchildren to JCC programs and classes. Marc shared, "The Early Childhood Program [at the Shames JCC] has been a spectacular educational experience for our grandchildren. We have loved watching them thrive in their classrooms and afterschool activities, with teachers who encourage their potential, discovering their unique strengths and wisdom, and emboldening their natural curiosity as they continue to explore and examine the world around them."
Just a few months ago, when the COVID-19 pandemic threatened to shut the doors of the Shames JCC for good, Nancy and Marc stepped in to help, unprompted and without hesitation. They made meaningful contributions to the Shames JCC with one only goal in mind — to ensure that the JCC continue to serve the needs of the community for generations to come.
We firmly believe in the Shames JCC's commitment to cultivating a diverse, inclusive community infused with the Jewish values that guide our lives.– Marc Kirschner
The JCC is not the only tradition that Nancy and Marc hope to pass on to future generations. Marc wrote, "Philanthropy has been a core tenet of our family for generations, and they fervently hope that the act of giving back, of Tikkun Olam and Tzedakah, of sharing what we have, will be a tradition long perpetuated by Josie and Lucas and their siblings and cousins. We are so proud of their mother, our daughter Diana, who manifests these values every day caring for critically ill children as a Pediatric Intensive Care Physician at Westchester Medical Center. We believe that investing in our community—in cultural institutions, in community centers, and in faith-based organizations—is a tentpole of democracy, and one of the best ways we can think of to ensure a bright future for our children and grandchildren."
Our entire community is blessed to be embraced by people who are committed to the values that the JCC represents. As children stepped out of their cars on Tuesday morning and made their way into JCC classrooms once again, albeit with new safety measures in place, we couldn't help but think of Nancy and Marc, and others like them, and smile with gratitude. With their help, we will continue to enjoy the Shames JCC's positive impact on our members and the community at large.
Marc & Nancy's connection to the Shames JCC is not unique. Help us meet YOU at the J, too.