Rooting an avocado seed to Make a beautiful houseplant. And…a yummy guacamole recipe
by Ronnie Brockman, Assistant Director, Early Childhood Program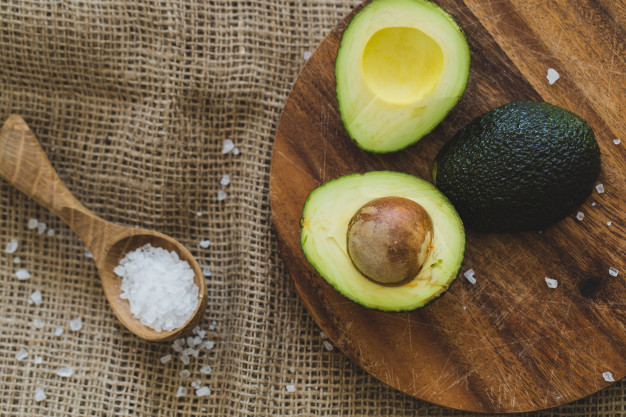 You can grow a beautiful houseplant following these simple steps.
Wash the seed. Using three toothpicks, suspend it broad end down over a water-filled glass to cover about an inch of the seed.
Put it in a warm place out of direct sunlight and replenish water as needed. You should see roots and stem sprout in about two to six weeks.
When the stem is six to seven inches long, cut it back to about three inches.
When the roots are thick and the stem has leafed out again, plant it in a rich humus soil in a 10-1/2″ diameter pot, leaving the seed half exposed.
Give it frequent, light waterings with an occasional deep soak. Generally, the soil should be moist but not saturated. Yellowing leaves are a sign of over-watering; let the plant dry out for a few days.
The more sunlight, the better.
If leaves turn brown and fry at the tips, too much salt has accumulated in the soil. Let water run freely into the pot and drain for several minutes.
When the stem is 12 inches high, cut it back to 6 inches to encourage the growth of new shoots.
An Easy Guacamole recipe to make with the children.
Makes 2 to 4 servings
Time: 10 minutes
Among the most delicious dips there is, and just about the simplest. Add one-half cup peeled, cored, seeded, and diced tomato only if the tomato is perfectly ripe.
1 large or 2 small avocado(s)
Cut the avocado(s) in half and reserve the pit(s) if you will not be serving the guacamole right away. Mash the pulp in a bowl with a fork or potato masher, along with the onion or shallot, garlic (if you are using it), chile or chili powder, a little salt and pepper, and 1 tablespoon of lemon or lime juice. Taste and adjust seasoning as necessary.
Garnish and serve, or tuck the pit(s) back into the mixture, cover with plastic wrap, and refrigerate for up to 4 hours (this will keep the guacamole from turning brown). Remove the pit(s) before garnishing and serving.