A Message from Rabbi Ben Newman
As we notice the green leaves of summer turn yellow and orange, red and brown, and the wind gets a little chillier, nature teaches us wisdom. All things change. Nothing is forever, nothing is certain, nothing is constant. This can be a difficult truth but it can also be liberating. Everything painful must come to an end and every ending is a chance for a new beginning.
It is no coincidence that the Jewish High Holy days of Rosh Hashanah, the birthday of the world, the New Year—and Yom Kippur, the day of forgiveness—come at this time. We mark the changing of the seasons with mindful celebration, and holy convocation. Though much is different in practice this year, the deep wisdom of this season has not changed.
From all of us at the Shames JCC—may you be strengthened to face your challenges by the profound wisdom of nature that is all around us this holiday season.
Below is a list of links to the communities of the Rivertowns Jewish Consortium (RJC) who will each be celebrating the Holidays in their own unique ways this year. All of the RJC communities welcome guests—so if you are new to the Rivertowns, please reach out to them!
I am here as a resource. Please reach out to me if you have any questions about spiritual life at the JCC and/or Jewish life in the Rivertowns.
Rabbi Ben Newman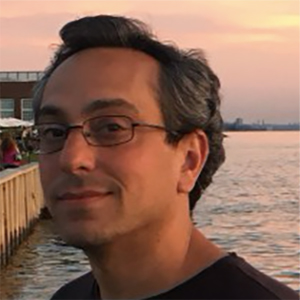 Greenburgh Hebrew Center: In-person and virtual services
Mishkan Ha'am: All virtual services
Rosh Pinah Chavurah of the Rivertowns: All virtual services
Temple Beth Abraham: All virtual services
Temple Beth Shalom: In-person and virtual services
Woodlands Community Temple: In-person and virtual service
And Rabbi Newman will be hosting an outdoor pre-Yom Kippur Meditation at 12:00 PM on Thursday, September 24 at the Shames JCC (rain date September 25). Register here (you do not need to be a member to attend).