That's How The Light Gets In: A Musical Tribute to Leonard Cohen
That's How The Light Gets In: A Musical Tribute to Leonard Cohen
Sunday, November 12 @ 3:00 pm

-

4:30 pm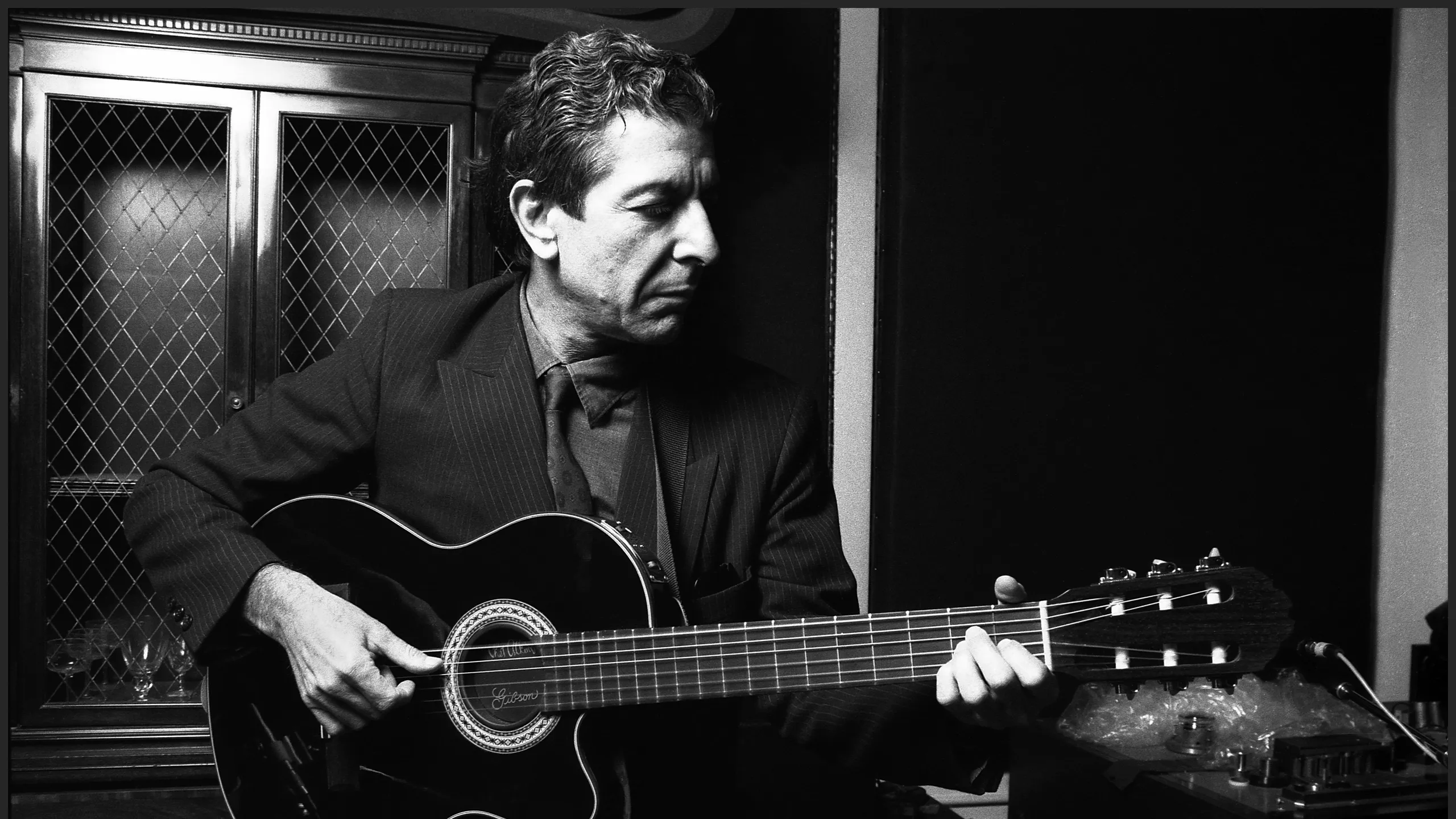 Join us for an afternoon of music and connection in honor of Leonard Cohen's 7th yahrzeit.
Nobel laureate and modern-day prophet Leonard Cohen's timeless body of work as a songwriter, performer, and poet spans more than 50 years and explores religion, politics, isolation, love, and mortality. His creations delved fearlessly into the essence of human existence, often doing so through the lens of Jewish history, texts, and tradition.
As we commemorate his 7th yahrzeit, join guitarist Dan Nadel, vocalist Shira Averbuch, and drummer Satoshi Takeishi for a tribute celebrating Cohen's life and music. After the concert, we'll gather for wine and light snacks.
Where: The concert will take place in the Experiential Theater at The Masters School 49 Clinton Ave. Dobbs Ferry NY. The theater is inside the Fonseca Center and is handicap accessible. Plenty of parking is on site.
When: The show runs from 3-4:15 and will be immediately followed by a casual reception in the Sharon Room.
Who: This event is organized by a consortium of Rivertowns synagogues including Temple Beth Abraham, Temple Beth Shalom, Pleasantville Community Synagogue, Woodlands Community Temple, and Greenburgh Hebrew Center, and generously sponsored by UJA-Federation of NY. It is geared towards adults 55+ but all are welcome!
About the Performers:
Named "the golden-voiced singer" by The New York Times, Shira Averbuch, is a NYC based Israeli-American singer-songwriter and actor. She serves as the Artist in Residence at B'nai Jeshurun Synagogue in NYC.
Born in upstate NY to Israeli parents, Shira split her time growing up between Israel and the States. After finishing her service in the Israeli Army Band, Shira moved to NYC and graduated from The New School with a BFA in Musical Theater with a minor in Music Therapy. Shira has recorded two albums and found her place sharing her healing song in both the Jewish world and the world at large. She is set to release new music in 2024.
Dan Nadel is an Israeli-born guitarist and composer, whose personal style combines flamenco, jazz, and Middle Eastern influences. His debut album, Brooklyn Prayer, was released in 2005 to critical acclaim, and was followed by recordings and performances as a bandleader, a solo performing artist, and an in-demand collaborator.
Nadel is the music director for Congregation B'nai Jeshurun in Manhattan and director of the 92NY's new program Bridges in Sound. He attended the jazz program at the prestigious "Thelma Yellin" High School of the Arts in Tel Aviv, before completing his three-year army duty as the guitarist for the IDF's Air Force Band. He is a graduate of the BFA jazz program at The New School in NYC and has studied with jazz masters Billy Harper, Hal Galper, Cecil McBee in NY, and flamenco guitarist Antonio Moya in Seville, Spain.