Pickleball and a Movie
Thursday, March 9 @ 12:00 pm

-

2:00 pm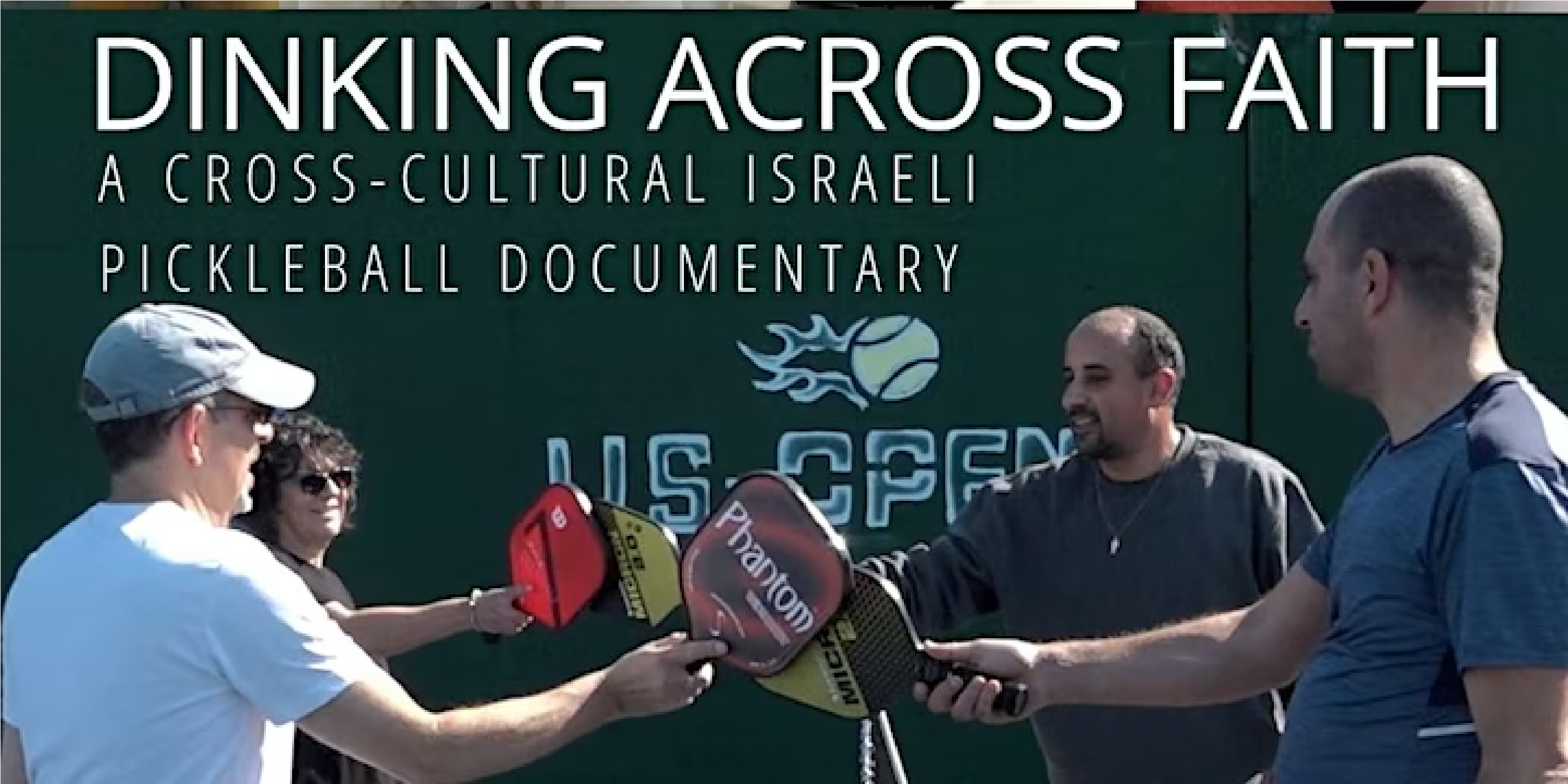 Screening of "Dinking AcrossFaith" and open play
Join us for a hybrid Pickleball and film experience with Rabbi Golan Ben-Chorin from Israel! We'll start with a screening of his documentary short, "Dinking Across Faith," which tells the story of Muslim, Christian, and Jewish Pickleball novices in Haifa who share a love for the game and the desire to create a shared society.
This group of religious and secular women and men from various orientations and worldviews examine the value of shared leisure time on the court together. The establishment of the group earned film director Rabbi Golan Ben-Chorin the honor of being the first rabbi to appear in Sports Illustrated.
After watching the film, Rabbi Golan will lead a discussion and Q&A; then we'll move onto the courts to play some casual Pickleball (participants should bring their own paddles).
About the Presenter:
Rabbi Golan Ben-Chorin Ed.D., is a third-generation Israeli Reform rabbi who has designed courses, seminars, and adult education modules for universities, rabbinic seminaries, and synagogues; established innovative spiritual communities; and has taught on five continents. Based in Haifa, Israel, he applies for his doctoral work on pluralism both within Judaism and in the interfaith arena. He is the co-founder of Finding North. journeys of discovery and inspiration for people 55 and better.
He also produces documentaries that offer gateways into Jewish life.