Verve Book Club "The Wager: A Tale of Shipwreck, Mutiny and Murder" by David Grann
Verve Book Club "The Wager: A Tale of Shipwreck, Mutiny and Murder" by David Grann
Wednesday, December 20 @ 11:30 am

-

1:00 pm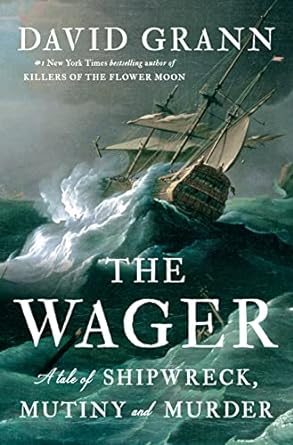 On January 28, 1742, a ramshackle vessel of patched-together wood and cloth washed up on the coast of Brazil. Inside were thirty emaciated men, barely alive,with an extraordinary tale to tell. They were survivors of His Majesty's Ship the Wager, a British vessel that had left England in 1740 on a secret mission. The men, were marooned for months and traversed 2500 miles of storm-wracked seas. They were greeted as heroes.
But then…six months later, another, even more decrepit craft landed on the coast of Chile. This boat contained just three castaways, and they told a very different story. As accusations of treachery and murder flew, the Admiralty convened a court martial to determine who was telling the truth. The stakes were life-and-death—for whomever the court found guilty could hang.
David Grann unearths the deeper meaning of the events, showing that it was not only the Wager's captain and crew who were on trial – it was the very idea of empire.