Great American Standards Song Book with Nicole Pasternak & Hiroshi Yamazaki
Great American Standards Song Book with Nicole Pasternak & Hiroshi Yamazaki
October 25, 2021 @ 10:00 am

-

11:00 am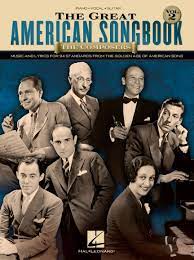 The duo will explore The Great American Song Book, featuring tried and true standards, as well as revealing some of its lesser-known "hidden gems".
Nicole Pasternak – Vocalist. Built an appreciative audience in the Northeast and beyond with her honest swinging voice and effortless attitude.  In the spirit of singers like Ella Fitzgerald, Peggy Lee, Rosemary Clooney, and Anita O'Day, she shines on traditional swing songs, renders heartfelt ballads, is a natural improviser, and performs her own compositions. Download her full bio here. She will perform with Jazz Pianist Hiroshi Yamazaki.
Hiroshi Yamazaki: Music Conservatory of Westchester: Faculty since 2002
Performances and Distinctions: A native of Japan, Hiroshi Yamazaki gave his first professional jazz performance at age 22 at the popular S.A.B. Hall in Osaka. Shortly after completing college, he moved to NYC where he studied with the great pianist Buddy Montgomery and forged his own voice as an improviser, composer, and arranger. His New York debut took place in 1988 at the Jazz Center of New York where he appeared with bassist Paul West and drummer Leroy Williams. He has appeared at some of the most popular jazz venues in New York City including the Village Gate, Bluenote, and Birdland. In 1996, he released his debut recording, Sketch Of Bridge, with Ron Carter on bass and Lewis Nash on drums. A second album, We May Say Love, followed in 2000. Currently, Hiroshi performs in the New York region and in Japan with Rufus Reid, Akira Tana, Tony Jefferson, Steve LaSpina, and Andrew Beals. He leads his own jazz groups and serves as a sideman with the Bill Crow Trio.