Shames JCC Early Childhood Centers

"The wider the range of possibilities we offer children, the more intense will be their motivations and the richer their experiences."
 —Loris Malaguzzi
SHAMES JCC ON THE HUDSON EARLY CHILDHOOD CENTERS
Providing a warm and caring environment that  welcomes children from diverse backgrounds.
Guiding children's play as they experiment, explore, create and pursue challenging projects.
Encouraging children as they negotiate new relationships and form friendships.
Partnering with parents and families to raise healthy and confident children.
Gently preparing children for a more formal education in the years to come.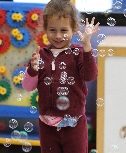 EDUCATIONAL PHILOSOPHY
Through play, your child will learn what it means to be a giving, caring and responsible individual and will acquire the physical, intellectual and social skills he or she will need in growing up and maturing. We have an emergent curriculum in each of our age groups that spurs intellectual curiosity and responds to their individuality and interests. We foster an appreciation of differences in both cultures and personalities while creating a curriculum that includes Jewish life, customs, holidays and values such as "Tikkun Olam," repairing the world, by giving to those less fortunate. Central to our philosophy is a deep commitment to social-emotional growth and the belief that young children are unique individuals with agency who must play a role in guiding their own learning.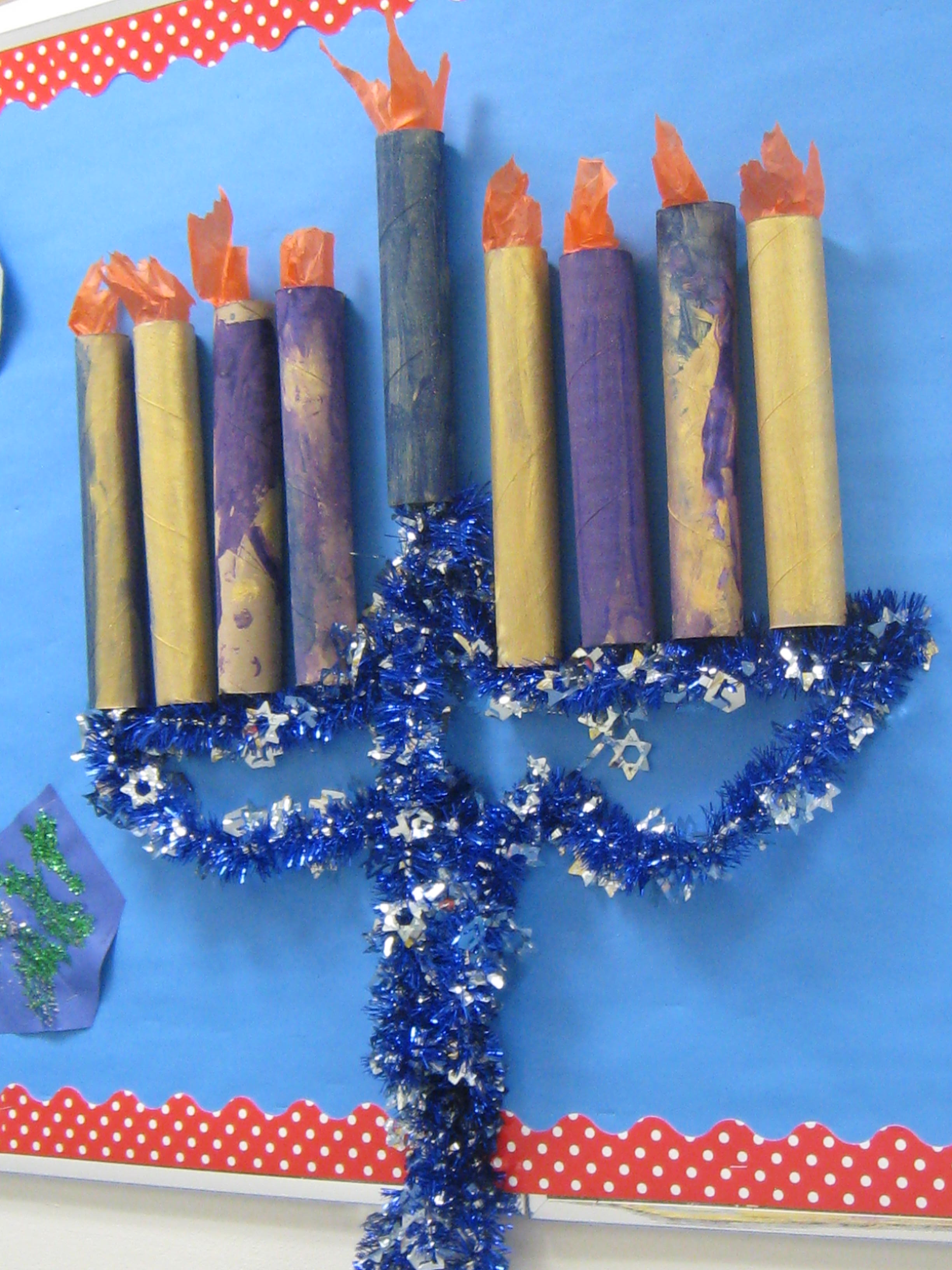 UNIQUE OFFERINGS FOR 2's, 3's, AND 4's
Our curriculum reflects a continuity of content and skills at each age level. Our rich offerings incorporate music, art, sports, playground activities, crafts, cooking, gardening, storytelling, building, on site visits from the fire department, police, nature specialists, etc. In the older age groups, the focus broadens to include the world around them and opportunities to take advantage of the JCC's state of the art facilities, such as monthly swims for the Fours from both early childhood centers.
ENRICHMENT & EXPANDED HOURS
Our engaging enrichment program includes opportunities for yoga, karate, gymnastics, art, music, Imagination Playground (CGC), music and swim-instruction. For working parents or parents participating in the JCC's adult programming, early morning and afternoon expanded hours begin at 7:00 AM and continue until 6:00 PM.
WONDEROUS 1's AND TURNING 2's
For those children and parents not yet ready for a full-time early childhood program, we offer programming for children in their One's and Two's that create opportunities for children to begin to prepare for transition, provide opportunities for parents and care givers to enhance their skills, and set up the entire family for successful integration into our Early Childhood Centers.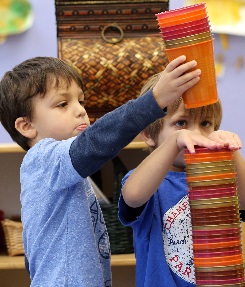 EXTRAORDINARY FACULTY & LEADERSHIP
The heart of an amazing school is extraordinary teachers and the educators who lead them. Our fantastic faculty consists of experienced and credentialed teachers, who engage in ongoing professional development, and consistently demonstrate commitment to both knowing and caring about each child. As a community center program, our teachers work closely with our parents and the rest of our JCC staff to build a holistic and loving environment where every person is constantly learning and growing. Our wonderful teaching team is augmented by trained specialists to expand the children's learning experiences in the areas of art, music, nature, movement, cooking and the like.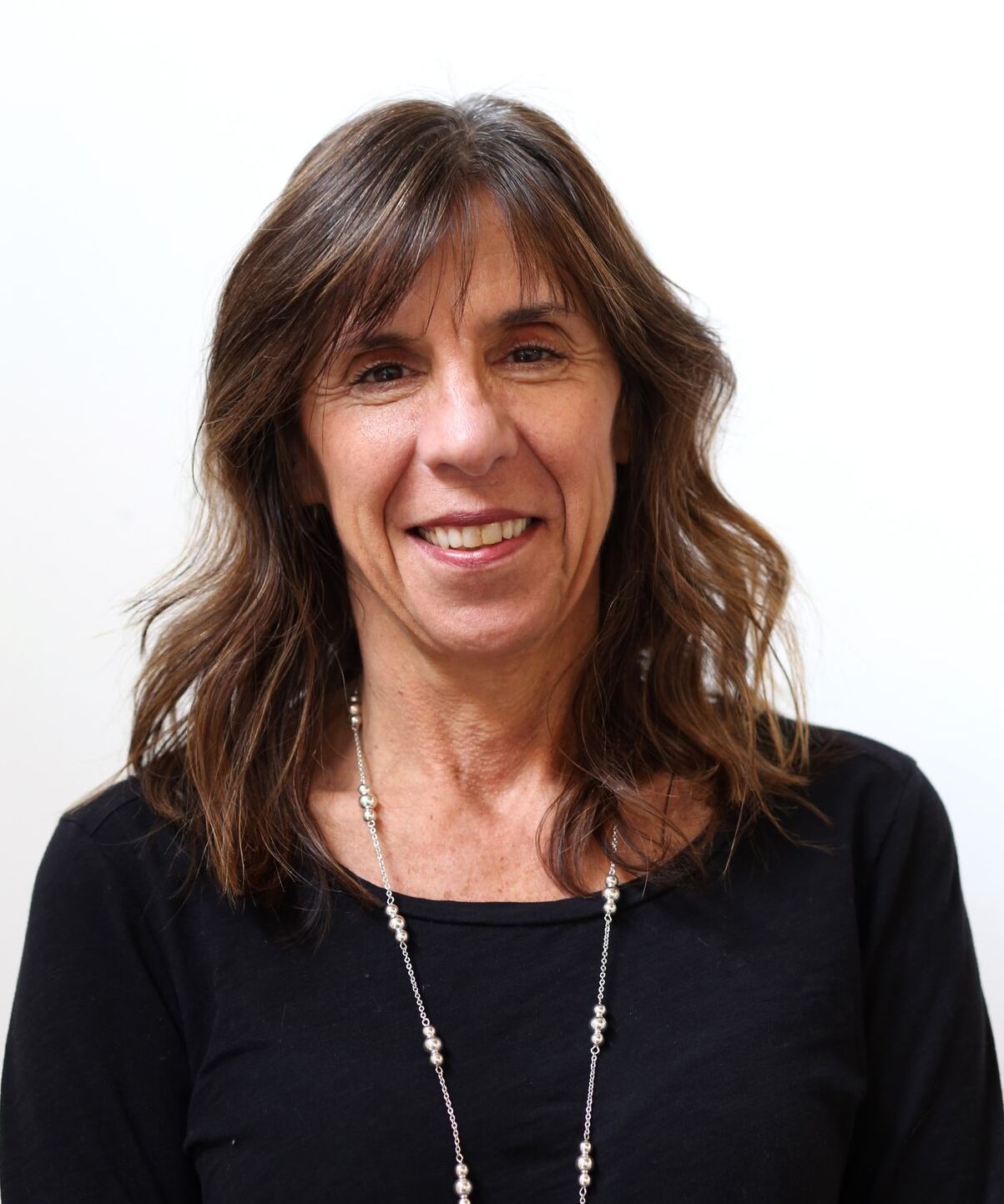 Kathy Meladossi,Director
25 Leroy Ave. (CGC)
The Directors of our two locations were selected for their deep understanding of early childhood education and curriculum development, their capacity to hire, supervise, train and inspire great teachers, and their abiding commitment to raising safe, confident and curious children.
"If a child is to keep alive his inborn sense of wonder, he needs the companionship of at least one adult who can share it, rediscovering with him the joy, excitement, and mystery of the world we live in."
 —Rachel Carson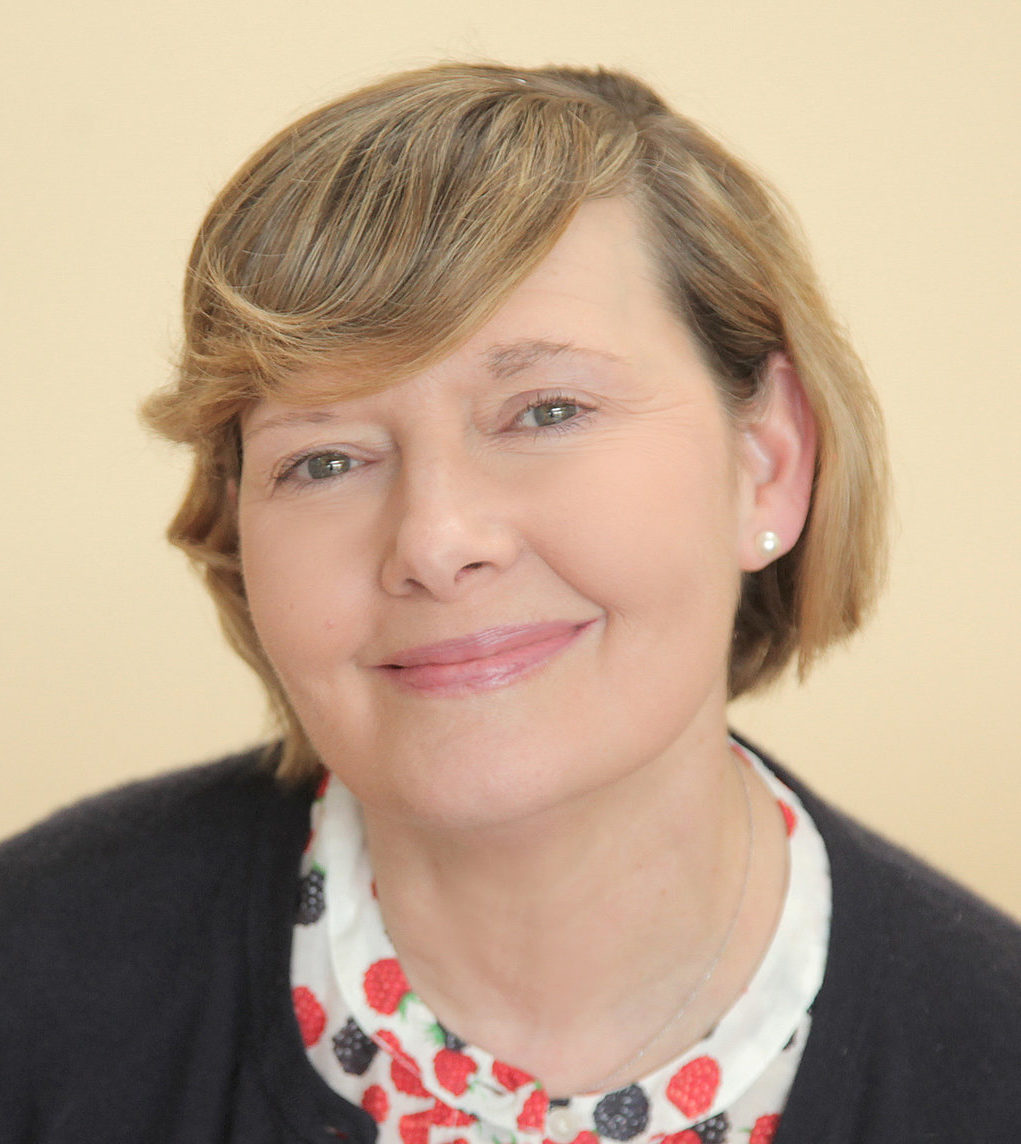 Ann Zarider, Director
371 S. Broadway (ECP)
PARENTING PROGRAM & COMMUNITY
A school program is as much about creating community with parents as it is about excellent education for children.
OUR OFFERINGS FOR PARENTS INCLUDE:
Parenting workshops with leading experts
Onsite social worker
Sensory Gym
Parents Association
Evening social programming
Leadership opportunities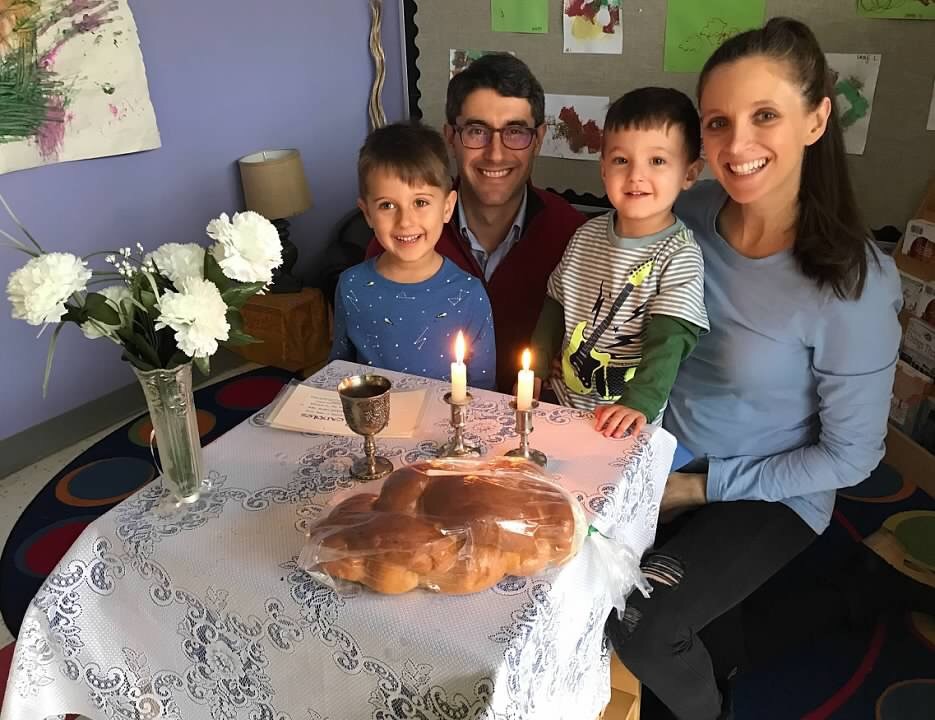 SUMMER OFFERINGS
Learning and fun continues all year long! Our children ages two – six can participate in our wonderful onsite River Friends camp, with children grades K-10th participating in our excellent offsite program Twelve Trails, an ACA accredited camp located on nine gorgeous acres twenty-minutes away in Pearl River.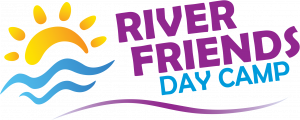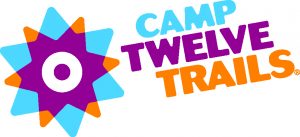 LEARN MORE ABOUT OUR SUMMER PROGRAMS!
Our Early Childhood Centers are exciting programs embedded in a vibrant and rapidly growing JCC community. The Shames Jewish Community Center on the Hudson is a 75,000 square foot state of the art facility at the epicenter of Jewish life in Westchester's Rivertowns and beyond. Its 5,500 plus members of all faiths and backgrounds enjoy programs ranging from early childhood to adult learning, from sports, swimming and fitness to Jewish culture, workshops and social action. Its purpose is to create an environment where people can connect with one another for lasting relationships to enhance their lives and benefit the community. Come be a part of our community!
We want your child's and your family's experience in our Early Childhood Centers to be warm and wonderful. This website cannot possibly convey the atmosphere in our classrooms. Please contact us for a tour and a classroom visit so you can see our programs and meet our wonderful staff first-hand.
Children's Garden Center (CGC)
25 Leroy Ave | Tarrytown, NY | 914.631.1607
Early Childhood Program (ECP)
371 S. Broadway | Tarrytown, NY | 914.366.7898