Winter Gardening Workshop: Seed Starting and Sowing
Winter Gardening Workshop: Seed Starting and Sowing
Tuesday, February 7 @ 12:30 pm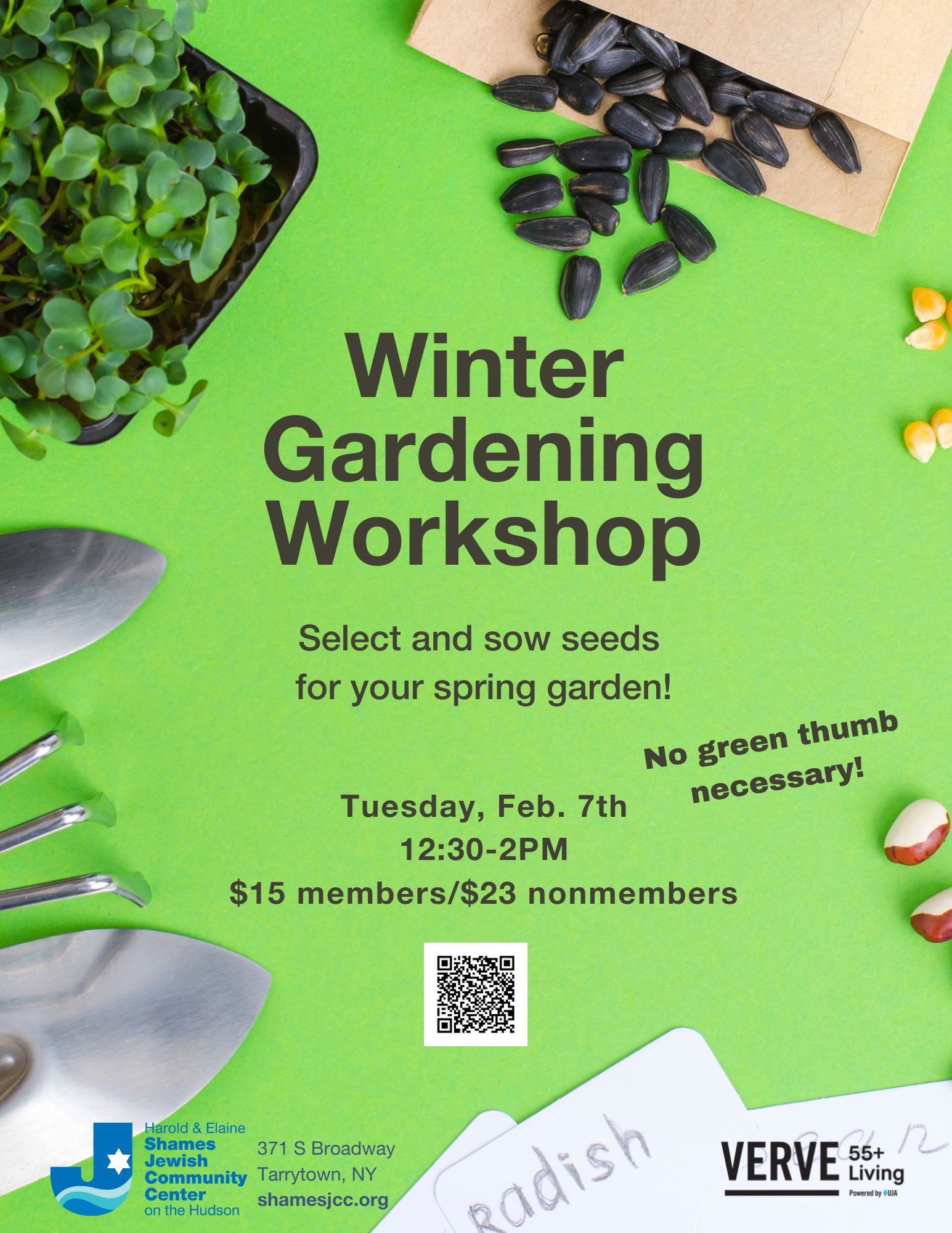 Bring some sunshine into your winter by planning your spring garden!
Did you know you can sow seeds as early as February? In this workshop, participants will learn about different seed sowing methods, soil selection, and garden planning. Then you'll get hands-on experience planting your own batch of seeds in winter sowing containers.
Everyone will go home with their own sowing container and instructions on how to maintain the seeds until they're ready to transplant for spring. All supplies are included and all levels are welcome!
About the instructor: Amy Pane has been the resident gardener here at the JCC since the spring of 2022, the inception year of the JCC vegetable garden. After graduating from college and living in Italy for 2 years, Amy returned home and attended culinary school in NYC. For the next 18 years she worked as a Food stylist, Recipe Tester and Recipe Developer. After moving to Irvington, Amy began taking gardening classes at the New York Botanical Gardens, and read any gardening book that she could get her hands on! She is very excited to share her passion of growing anything edible and flowering with members of the JCC.