LAUGHING ALL THE WAY TO FREEDOM with author Emil Draitser
LAUGHING ALL THE WAY TO FREEDOM with author Emil Draitser
June 7, 2021 @ 10:00 am

-

11:30 am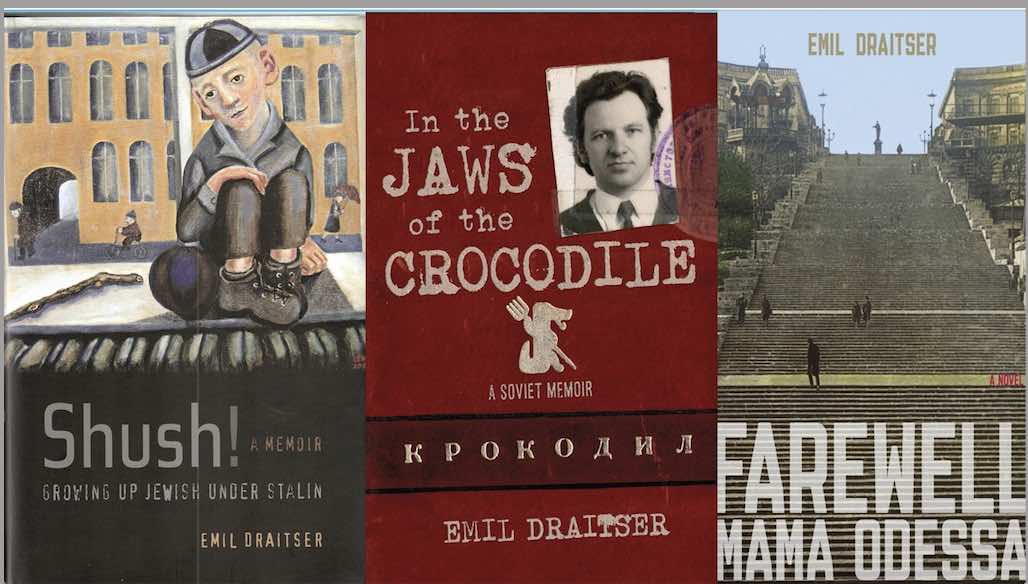 In his autobiographical trilogy, lively, evocative, and rich with humor, Hunter College Russian professor Emil Draitser describes his life as a Jew in the Soviet Union. Shush! Growing up Jewish under Stalin opens with the author's startling discovery: many years after making his way to America from Odessa in Soviet Ukraine, every time he uttered the remark "Jewish"—even in a casual conversation—he lowered his voice.
This behavior was a natural by-product, he realized, of growing up in the anti-Semitic, post-Holocaust, Soviet Union when "Shush!" was the most frequent word he heard from his parents trying to keep a low profile. The compelling memoir provides a unique account of mid-twentieth-century existence in Russia as the young Draitser struggles to reconcile the harsh values of Soviet society with the values of his working-class Jewish family.
In the Jaws of the Crocodile covers Emil's adult years in the Soviet Union, focusing on his work for Krokodil, a major satirical publication, which was allowed "to ridicule things the state apparatus has proved worthy of criticism." The book explores what it means to be a satirist and a Jew in a country lacking freedom of expression. His experience provides a window into the lives of a generation of artists who could poke fun and make readers laugh, as long as they toed a narrow, state-approved line.
Farewell, Mama Odessa is devoted to the travails of Jewish emigration from the Soviet Union and adjustment to life in a different culture. Drawing on the rich tradition of Odessan humor, this autobiographical novel explores the most powerful innate motivation that drives many people to leave the country they were born and raised, about their hopes and dreams, their aspirations to achieve their full human potential.
If you'd like to purchase the book, the publisher is offering a 30% to Renard participants through the month of June with promo code: RENARD. Click here to purchase his book.
Emil also said the following, "As to the third title of the trilogy, Shush! Growing up Jewish under Stalin, by the time of my talk, the Amazon plans to offer their print-on-demand option with much reduced price."