Reflections and Actions in the Wake of Dobbs (Women's Circle)
Reflections and Actions in the Wake of Dobbs (Women's Circle)
August 10, 2022 @ 7:00 pm

-

8:30 pm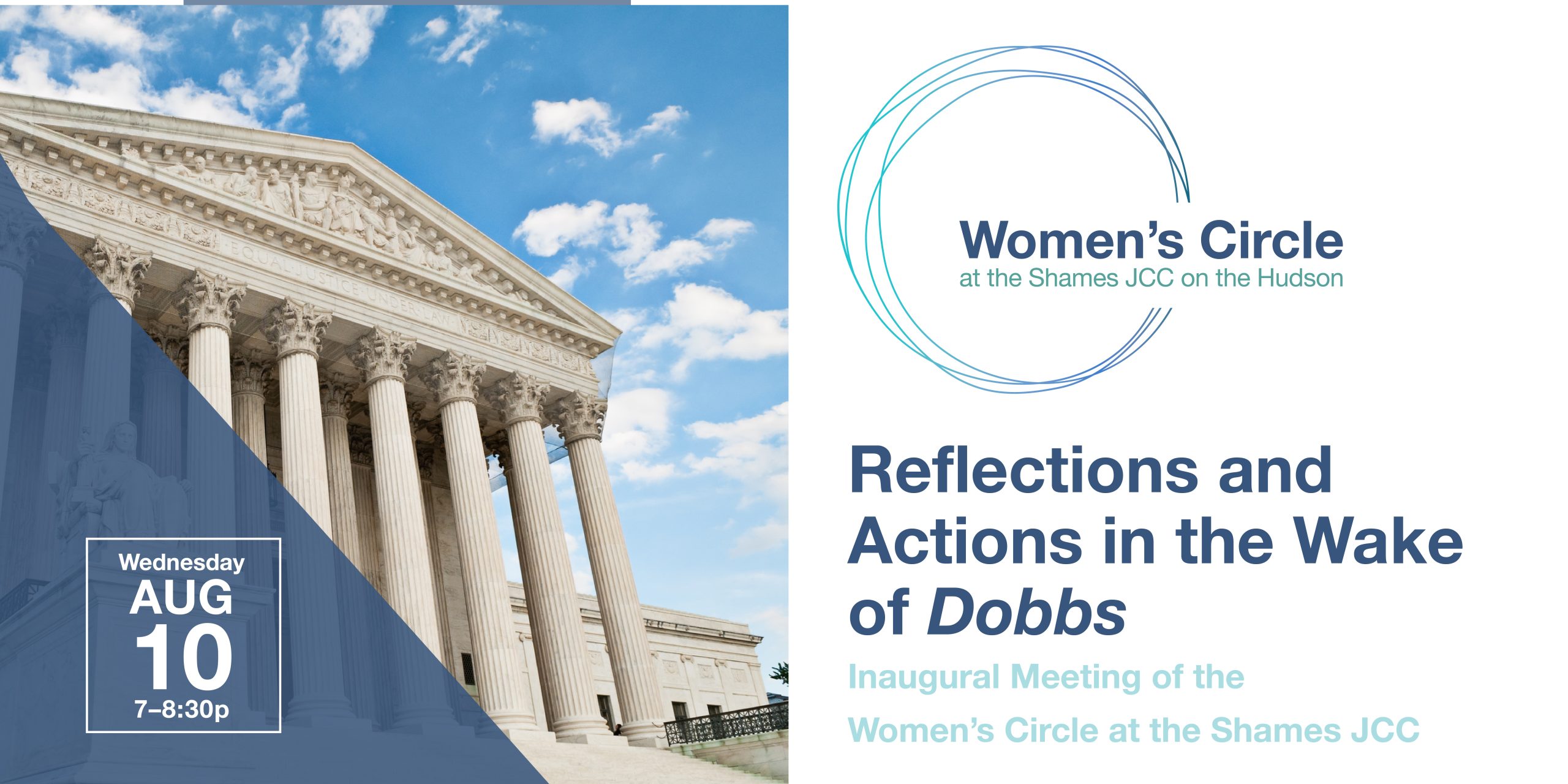 Reflections and Actions in the Wake of Dobbs (Women's Circle)
Inaugural Meeting of the Women's Circle at the Shames JCC
About this event
Women* seeking ways to gather, connect, act, and learn—join us.
The Shames JCC's new monthly Women's Circle series will kick off with a special talk and moderated conversation by Andrea Flynn, Senior Director at the Insight Center for Community Economic Development and Associate at Columbia University's School of Public Health. Andrea will discuss the implications of the recent Dobbs decision for blue states and beyond.
There will be wine, cheese, and a safe space to reflect and share ideas for action. Special thanks to Rochambeau Wines & Liquors in Dobbs Ferry for their wine donation and Bloomy Cheese & Provisions in Dobbs Ferry for their food donations!
This event is free of charge and open to all; suggested donations are appreciated to enable us to continue this work.
*Any individual who identifies as a woman is welcome.