Unless otherwise noted, online registration closes 3 business days prior to the start date. After this time, please call the Welcome Desk at 914-366-7898 to register. Many of our programs can be pro-rated after they begin as long as space is available.
Registration for September '19 – June '20 programs opens on 8-21 for Members and 8-23 for Non-members.
______________________________________________________________________
register here
Mekorock
Ages 13 – 18
Tuesdays, 6:00 PM – 8:00 PM
September 10, 17, 24; October 15, 22, 29; November 5, 12, 19, 26;
Trip to Israel in December.
Members and Non-Members: $500
The Shames JCC invites applications from students across Westchester County (and beyond!) to participate in a new program connecting teen musicians from around the world. This experiential learning program will give students the opportunity to compose original music based on Jewish texts, rehearse with like minded teens, develop leadership skills, and perform in a global music program in Israel in December 2019. Teens do not need to be Jewish to participate. Students will receive weekly group music lessons and participate in workshops on composition (individual music lessons also available upon request). At the end of the semester, students will perform locally, culminating in a group trip to Israel, to play music and travel with students from Israel, Venezuela, Moldova, and Ukraine. To apply or to nominate a teen and/or teens, go to: http://bit.ly/jccmekorock. For questions, contact Kayla at kreisman@shamesjcc.org.
Navigating Beauty Culture
Ages 13-18
4 Mondays, 7:00 PM – 8:00 PM
April 20 – May 11
Members: $40; Non-members: $60
Navigating Beauty Culture (NBC), applauds dedication to being the best you can be, while also inspiring participants to love themselves, as they are right now.  Beauty is your birthright and your appearance should be creative self-expression.  But, these things get muddied over time and, the voices of critics can become insidiously internalized.  NBC is about learning to embrace the pursuit of beauty, on your own terms, and replacing negative self-talk with assurances of self-love.
Stir It Up
Teens ages 13-18 and adults ages 65+
Join our intergenerational group for cooking, current events, and conversations! One Sunday per month STIR IT UP will come together over a new recipe to learn from each other.  Transportation available upon request for seniors. Community service hours available for teens. Contact Kayla Reisman at kreisman@shamesjcc.org to learn more!
Find Your Summer!
Are you starting to think about this summer?  Dreaming about that California sun?  Interested in an internship? A teen travel tour across the US? Summer camp?
All teens are invited to schedule a one-on-one or group coffee date with Kayla, Director of Youth and Teen Engagement at  kreisman@shamesjcc.org for free coffee, froyo, and swag, and an opportunity to look into teen summer possibilities! Also, check out our website for more information about the River Friends Day Camp C.I.T. program for 8th and 9th graders, Camp Twelve Trails Teen Adventure Program for 7th – 10th graders, and Camp Twelve Trails, C.I.T program for 10th and 11th graders.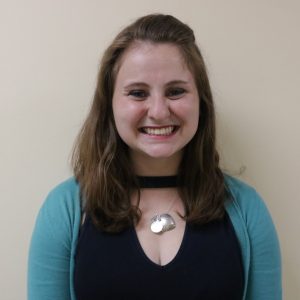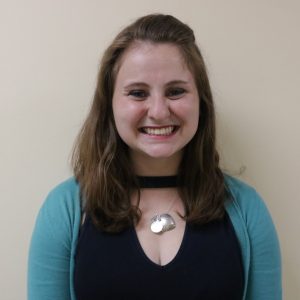 Kayla Reisman
Director of Youth & Teen Engagement; Camp Twelve Trails Program Director
read more