Self Explorations • Adults
register here
Unless otherwise noted, online registration closes 3 business days prior to the start date. After this time, please call the Welcome Desk at 914-366-7898 to register. Many of our programs can be pro-rated after they begin as long as space is available.
Registration for September '19 – June '20 programs opens on 8-21 for Members and 8-23 for Non-members.
______________________________________________________________________
A selection of programs to thoughtfully and creatively explore one's self within the context of family, paths taken and not, looking into the future, and more. From where we've been…to where we're going – join us!
Creative Memoirs with Jennifer Convissor, LCSW
6 Fridays, 1:00 PM – 2:15 PM
October 4 – November 8.  Please register by September 27.
Members $60; Non-members $75/ Library
Have you ever wanted to creatively capture important moments of your life, for your own reflection, for your loved ones, or for the sake of art itself? This series seeks to get you started on this journey. Unlike standard memoir writing groups, participants are not constrained by pen on paper, though classic narratives are still welcome!  Come with your own talents and interests, may it be illustrated pages, a play, short documentary clips, or creative non-fiction. It's your life; relate your experiences in whatever means feels right to you.
Life Map: Journaling for Growth with Jennifer Convissor, LCSW
4 Fridays, 1:00 PM – 2:15 PM
November 15 – December 13.
No program November 29; Register by November 8
Members $50; Non-members $65/ Library
Be the conscious author of your life story. Use your journal to create and adjust your life path. We explore the basic types of journaling (creative, idea, dream, date), to its uses for self-assessment, meditation, and manifestation.
Looking Ahead: Whether, When and Where to Move with Irene Kleinsinger
3 Thursdays, 10:30 AM – 12:00 Noon
December 19 – January 9
No program December 26; Please register by December 12
Members $40; Non-members $50 / Library
50 and over? Consider the various living options and the pros and cons of each –independent living, assisted living, continuing care communities, and less well-known possibilities such as co-housing and more. What considerations will impact your decision?
A graduate of Cornell University, Irene Kleinsinger has over 25 years experience as a coach and workshop leader.  Among other areas of expertise, she currently focuses on helping individuals with decision-making related to life transitions.
Mental Wellness Services with Jennifer Convissor, LCSW
Generously funded by the UJA Federation of New York, Shames JCC offers mental wellness services with counseling and referrals for our community.  The offerings include three free individual / family counseling sessions; on-going and customizable support groups, and unlimited referrals to local social services.
By appointment: Monday, Wednesday, and Friday at 10:00 AM – 4:00 PM
Walk-in hours: Fridays 10:00 AM – 12:00 PM
Jennifer Convissor is a licensed clinical social worker (LCSW), with a bachelor's degree (BA) from Sarah Lawrence College, a Master of Social Work (MSW) degree from Fordham University and clinical supervision certification (SIFI) from NYU.  She has extensive experience in group-work with every age group from babies to senior citizens.  She has practiced professionally in the Bronx, Brooklyn, Manhattan and Westchester. Jennifer currently sees private clients in her wellness center in White Plains and satellite office in Tarrytown.  Through a generous grant from the UJA, she serves as Partners-in-Caring social worker for the Shames JCC on the Hudson, providing direct mental health services to members and employees.
Reflections Collage with Linda Paver, LCSW
3 Fridays, 10:30 AM – 12:00 Noon
January 17 – 31. Register by January 10.
Members $40; Non-members $50 / Library
How do we see ourselves? What is our outlook on the world? How does our personality frame our actions? While cutting and pasting pictures and words, let's discuss our reflections to see ourselves clearly.
Linda Paver is a licensed clinical social worker with a master's degree from Yeshiva University's Wurzweiler School of Social Work. Presently she is the Director of the Renard Lecture Series and the Adult Program Specialist at the Shames JCC. Bringing
Yoga into Everyday Life: Cultivating Inner Peace
Ages 18 and up
Thursday, October 10, 2019
12:30 PM – 1:30 PM
"Calming the mind is Yoga. Not just standing on your head"—Swami Satchidanada.
In this class, we will learn some of the practices of a rich yoga tradition that will help to cultivate in inner peace. Through breathing practices, mindfulness techniques, and some deliberate movements of the body each student will experience and bring home simple practices that can be integrated into daily life. This class will be done seated in a chair and is open to all levels. Hand-outs will be provided.
Bari Ruck has been teaching yoga for over 10 years. She has taught in a Cancer Center, Community College, yoga studios and corporate environments. She has been the chair yoga instructor here at the J for the last 2 years. Currently, her classes are on Wednesdays at 12:15 and Thursdays  at 11:15.
In addition to being a yoga Instructor, she is also a Licensed Massage Therapist.  She finds teaching Yoga to others brings her a lot of joy.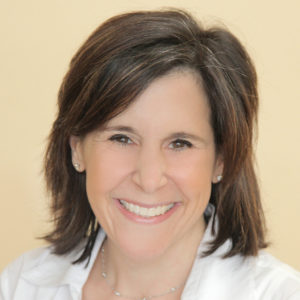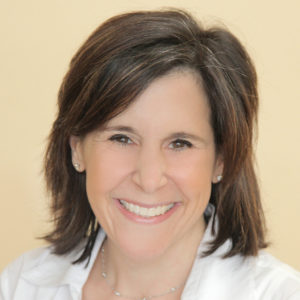 Lauren Bergida-Morrison
Chief Program Officer
read more
Judaism 101: Torah, Prayer, & Acts of Kindness with Rabbi Ben Newman
6 Mondays, 7:00 PM – 8:30 PM
April 8 & 22: Torah; May 6 & 20: Prayer; June 3 & 10: Acts of Kindness
Members $90; Non-members $150
Time for a refresh on some of the fundamentals? Exploring Judaism for the first time? This welcoming, inclusive class is made for you. As the first unit in our "Introduction to Judaism" series, you'll explore the notion that according to the sages, the world stands on three pillars, Torah, Prayer, and Acts of Kindness. Taught by Rabbi Ben Newman, participants will engage in learning and dialogue about these three fundamental Jewish ideas. Suitable for people who haven't studied Judaism since bnei mitzvah, individuals considering conversion, or members of the general community seeking a solid survey course. Bring your curiosity and expand your knowledge!
Contact Rabbi Ben Newman for more information at bnewman@shamesjcc.org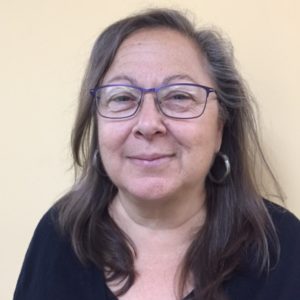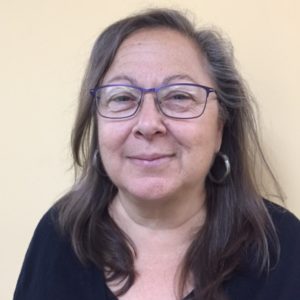 Linda Paver
Director of Renard Lectures & Adult Program Specialist
read more