Unless otherwise noted, online registration closes 3 business days prior to the start date. After this time, please call the Welcome Desk at 914-366-7898 to register. Many of our programs can be pro-rated after they begin as long as space is available.
Registration for September '19 – June '20 programs opens on 8-21 for Members and 8-23 for Non-members.
______________________________________________________________________
Register Here
Coffee with the Rabbi
Ages 13 – Adult
6 Tuesdays (every other Tuesday), 11:00 AM – 1:00 PM
Session 1: October 22 – December 31
Session 2: February 11 – April 28.  No class on April 7.
Members & Non-Members: Free of Charge  Main Lobby
Have questions about Judaism, spirituality, or philosophy that you never had a chance to ask? Have a cup of coffee with Rabbi Ben Newman, Jewish Life Coordinator at the Shames JCC in an informal session in the Main Lobby.
Community Hanukkah Celebration and Market
Sunday, December 15, 3:00 – 5:00 PM
In preparation for Hanukkah, the Rivertowns Jewish Consortium will be hosting a celebration and vendors' fair. There will be music, food, and a variety of sellers will offer fabulous accessories, handbags, jewelry, Judaica, clothing, stationery, handmade tallit and specialty items. Stock up on gifts for your family and friends!
Family Havdalah at the Shames JCC on the Hudson
Select Saturdays, 4:00 PM – 6:00 PM
October 5, November 2, December 7, January 4, February 1, March 7, April 4, May 2, June 6
Members: $5 per family; Non-Members: $10 per family.
The JCC's Havdalah-on-the-Hudson model will invite families with young children to gather monthly in an informal, friendly atmosphere to sing songs, listen to stories, play games, do crafts (including havdalah related crafts) and share snacks. Activities may include eco-friendly havdalah crafts such as making or decorating candles, bundling fresh-picked spices sourced from local gardens, or engaging in social action activities such as sorting toiletries or medical supplies for those in need.
Each gathering will end in a ritual where families will learn how they may observe havdalah together, at home. Not only will families bring home candles and spices, they will bring home a sense of connection to their Jewish peers, they will build awareness of the organized Jewish community, and they will learn ways in which they might express their Jewish values.
Jewish Meditation in the Four Worlds
Ages 13 – Adult
12 Thursdays 12:00 PM – 12:45 PM
Session 1: October 17 – January 9. No class on January 2.
Session 2: February 20 – May 7. No class on February 20, April 9.
Members: $5 per class; Non-Members: $10 per class / Dance Studio
Kabbalah (Jewish mysticism) teaches that we live in four dimensions or "worlds"– the worlds of the body, heart, mind, and spirit. There is a rich tradition of kabbalistic meditation in all four. Join Rabbi Ben Newman on a meditative journey towards relaxation and balance in each of these dimensions.  Participants should dress comfortably in clothes that allow for light movement. Advance registration is requested but not required.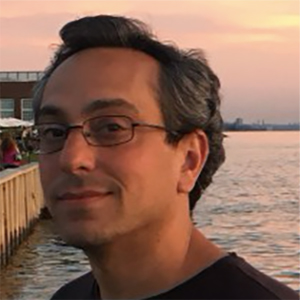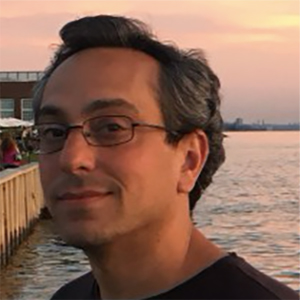 Rabbi Ben Newman
Jewish Life Coordinator
Rabbi Ben Newman is Jewish Life Coordinator at the Shames JCC, he is also on staff at Temple Beth Shalom in Hastings, as well as the founder and spiritual leader…
read more