Unless otherwise noted, online registration closes 3 business days prior to the start date. After this time, please call the Welcome Desk at 914-366-7898 to register. Many of our programs can be pro-rated after they begin as long as space is available.
Registration for September '19 – June '20 programs opens on 8-21 for Members and 8-23 for Non-members.
______________________________________________________________________
register here
General Information:
Advance registration not required but appreciated. All participants must sign in at the Welcome Desk.
Members & Non-members: $5 per film per person / Library. Includes light snacks.  
The Passengers:  A Documentary Film by Ryan S. Porush
Monday, September 23; 10:00 AM – 11:30 AM (A Renard Lecture Series Program)
In Ethiopia, there is a community of over nine thousand Jews. They speak Hebrew, keep kosher and have relatives in Israel, yet Israel continues to deny their appeals for aliyah – the Jewish birthright to become a citizen of Israel.  The Passengers tells the story of the Ethiopian Jews, and of the struggle for this final community to immigrate to Israel.  It follows the amazing journey of two young men, Demoz and Gezi, as they represent their abandoned community on a fateful mission in America.  Fee $5.00 per person.
He Named Me Malala (2015)
Friday, November 1; 10:30 AM – 12:00 PM
This American documentary film directed by Davis Guggenheim presents the young Pakistani female activist and Nobel Peace Prize laureate Malala Yousafzai.  She has spoken out for the rights of girls, especially the right to education, since she was very young. The film also recounts how she miraculously survived and has become even more eloquent in her quest after being hunted down and shot by a Taliban gunman as part of the organization's violent opposition to girls' education in the Swat Valley in Pakistan. The title refers to the Afghani folk hero Malalai of Maiwand, after whom her father named her. Fee $5.00 per person.
Searching for Wallenberg with Film Director Robert L. Kimmel
Monday, November 4; 10:00 AM – 11:30 AM (A Renard Lecture Series Program)
This 2002 documentary, containing newly discovered archival material and exclusive interviews, describes the heroic efforts of the young Swedish diplomat Raoul Wallenberg who saved tens of thousands of Hungarian Jews from Nazi deportation and death during WWII. Through clever and courageous action, time and again during his stay in Budapest, Wallenberg was able to thwart efforts by Adolph Eichmann to broaden the Holocaust's toll. He was taken into custody by the Soviet Red Army just before the liberation of the Hungarian capital, January 17, 1945, and never seen in the free world again. Exactly what happened to him remains one of the major mysteries of the Twentieth Century.  This film will be followed by a discussion with Mr. Kimmel.
The producer of the documentary and its major writer, Robert Kimmel, of Tarrytown, has a journalism career of more than 50 years, and includes positions such as Director of NBC Network Radio News, Assistant News Director of WINS Radio, writer and reporter at WABC Radio & TV, and correspondent in Paris and Frankfurt for the American Forces Network.   He was Chairman of the Editorial Board of The Hudson Independent, and continues as a member while being Vice President of the Hudson Valley News Corps., its parent company.  Fee $5.00 per person.
Hearts and Minds (1974)
Friday, December 6; 10:30 AM – 12:30 PM
A courageous and startling film, Peter Davis' landmark documentary unflinchingly confronts the United States' involvement in Vietnam. Using a wealth of sources-from interviews to newsreels to documentary footage of the conflict at home and abroad-Davis constructs a powerfully affecting portrait of the disastrous effects of war. The controversial winner of the 1974 Academy Award for Best Documentary, the film's title is based on a quote from President Lyndon B. Johnson: "the ultimate victory will depend on the hearts and minds of the people who actually live out there". Fee $5.00 per person.
And Everything Is Going Fine (2010)
Friday, January 10; 10:30 AM – 12:00 PM
Directed by Steven Soderbergh this film is a look at the art of Spalding Gray who drew from real life experience to create compelling and deeply personal monologues. His death came tragically early, in 2004; this compilation of interview and performance footage, spanning some 20 years, nails his idiosyncratic and irreplaceable brilliance. Fee $5.00 per person.
A Tribute to Franco Zeffirelli:  His Life and Operas
Franco Zeffirelli, born in Italy in 1923, died this June.  An Italian director, designer, and producer of opera, theatre, motion pictures, and television, he was particularly noted for the authentic details and grand scale of his opera productions and for his film adaptations of Shakespeare.
Tea with Mussolini (1999)
Thursday, September 19; 10:30 AM- 12:30 PM
A semi-autobiographical film directed by Franco Zeffirelli, scripted by John Mortimer, telling the story of a young Italian boy's upbringing by a circle of British and American women before and during the Second World War.  Cher, Maggie Smith, Judi Dench, and Joan Plowright  and Lily Tomlin star.   Fee $5.00 per person.
Thursday, October 17; 10:30 AM- 12:45 PM
Acclaimed director of both stage and screen Franco Zeffirelli produced this performance of Puccini's Turandot by the Metropolitan Opera. With a cast that includes Plácido Domingo, Eva Marton, and Leona Mitchell, the production also features the Metropolitan Opera Orchestra under conductor James Levine and the Metropolitan Opera Ballet under choreographer Chiang Ching. Fee $5.00 per person.
Thursday, December 19; 10:30 AM- 12:30 PM
In the early 1960's two artistic giants, conductor Herbert Von Karajan and director Franco Zeffirelli, joined forces to create this milestone production of Puccini's masterpiece at Milan's Teatro alla Scala . This Boheme has been universally acclaimed for its unique theatrical impact and visual splendor.  It stars a young Mirella Freni in her career making performance.  Fee $5.00 per person.
Thursday, January 23; 10:30 AM- 12:30 PM
Teresa Stratas is heartbreaking as the dying courtesan Violetta, who turns her back on the love of Alfredo (Placido Domingo) in order to preserve his family reputation. Set in 1840s Paris, the film features lavish sets and brilliant use of outdoor locations, both of which incorporate lots of interesting period detail.  Conductor James Levine brings the music, the great Italian director Franco Zeffirelli brings the images, and together they form what many consider to be the perfect opera film. Fee $5.00 per person.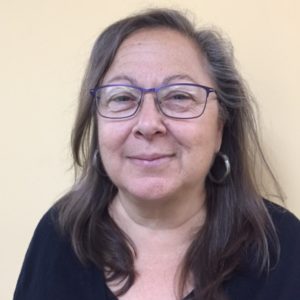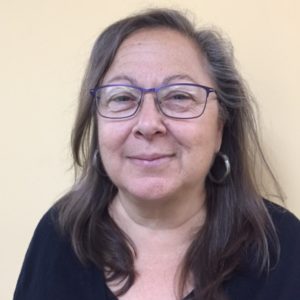 Linda Paver
Director of Renard Lectures & Adult Program Specialist
read more