Unless otherwise noted, online registration closes 3 business days prior to the start date. After this time, please call the Welcome Desk at 914-366-7898 to register. Many of our programs can be pro-rated after they begin as long as space is available.
______________________________________________________________________

MLK Day of Service with the UJA-Federation NY: All ages and families welcome
January 20, 2020; 10:00 AM – 12:00 PM
Join more than 5,000 volunteers across the New York area as we address vital community needs through meaningful acts of service. Pitch in and push for a better world. Combat food insecurity in Westchester by packaging supplies in "Blizzard Boxes." It all starts with you.
So, sign up here. Get ready to make time for good this MLK Day, and help us transform Dr. King's dream into reality.
______________________________________________________________________
register here
Dialogue with a Doc: Preventing Childhood Food Allergies
Thursday, October 24; 6:00 PM – 7:30 PM
Join BJ Lanser, MD, director of the Pediatric Food Allergy Program at National Jewish Health to discuss the research and care of childhood allergies and the "allergic march." There has been a significant increase in American children developing food allergies, with many suffering from what is termed the "allergic march." The condition begins with the development of eczema as an infant, followed by food allergies. After age 4, the child may develop allergic rhinitis and then asthma. While there are currently no treatments to interrupt or prevent the allergic march, there are methods to prevent the allergic march and many allergy-related skin, food and respiratory conditions are within reach.
Sponsored by National Jewish Health. Click here to register. Open to Members and Nonmembers.
Early Childhood Parenting Support
Self-help parenting books are great, but unfortunately no one wrote a handbook for your unique child.  This group serves to support parents of children ages 5 and younger, who are working hard to raise happy, self-reliant children, with strong ethical values and compassion for themselves and others. Through a generous grant from UJA Federation of NY, Jennifer Convissor, LCSW can provide free education and support for all parents of the Shames JCC Early Childhood programs. Of all the multiplicity of decisions parents must make every day, joining this group may be the easiest one. For more information, contact Jennifer at jconvissor@shamesjcc.org.
Every 2nd Thursday, 9:15 AM – 10:30 AM
September 12 – June 11
No program on April 16
Members Free; Non Members $10 Children's Garden Center, Temple Beth Abraham
Family Yoga
Families with Children 12 and under
Sunday, September 22, 2019
3:30 PM – 4:30 PM
Members $5 per person; Non-Members $10 per person
Part of the JCC's Health & Wellness program, this engaging class features two of our favorite, local children's yoga instructors – Michelle Frank and Leslie Seery.  With partner poses and fun breathing exercises, families will explore mindfulness and movement together.  Advance registration required for children and adults.
Move for Meals
Teens (15 and up) and Adults
Sunday, November 24, 2019
12:00 PM – 2:00 PM
Members and Non-Members: $36 donation per person
Move with a purpose during this fun fitness sampler. We'll have 6 teachers, teaching 6 different types of classes—20 minutes each. A perfect opportunity to try that fitness class you haven't yet walked into or to get some extra time with your favorite instructor.  Come for 20 minutes or the entire 2 hours!  And the best part – 100 percent of the funds raised during this event will support the JCC's food donation project we are planning for early 2020.  Before preparing for your Thanksgiving holiday this year, come move with us and contribute to a meal for those in need.  Advance registration required for teens
and adults.
New Parents, New Babies with Jennifer Convissor, LCSW
Infants (up to 9 months) and their parent(s)
Session 1
8 Fridays, 10:30 AM – 11:45 AM
October 4 – November 22
Members: $45; Non-members: $85
Session 2
8 Fridays, 10:15 AM – 11:30 AM
January 10 – March 6
No class on February 21
Members: $45; Non-members: $85

Session 3
8 Fridays, 10:30 AM – 11:45 AM
March 13 – May 8
No class on April 10
Members: $45; Non-members: $85
A baby changes our lives in expected ways (Diapers! Crying!  Bottles!), but also in ways that catch us  completely unprepared. For all these reasons and more, new parents need to connect with other new   parents – sometimes the only ones who can truly understand, are those who are also in the thick of it. This family program at the Shames JCC on the Hudson brings new parents together to make personal connections, learn from each other's experiences and create the opportunity for pre-crawling babies and parents to socialize in a safe, fun environment. These groups are facilitated by Jennifer Convissor, LCSW. Contact her for more information: jconvissor@shamesjcc.org, 914-366-7898 x 1162.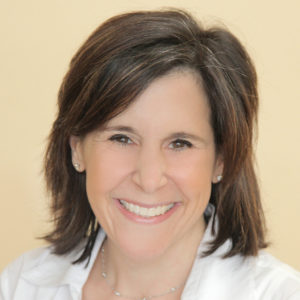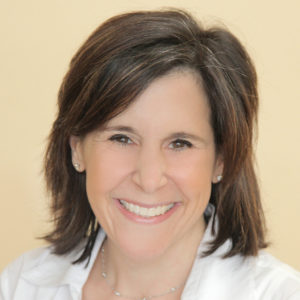 Lauren Bergida-Morrison
Chief Program Officer
read more