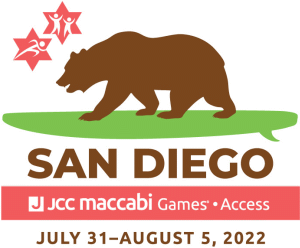 It's an unforgettable experience of a lifetime.
Maccabi Games: an Olympic-style sporting event for Jewish teens, ages 13 – 16
San Diego, CA
July 31 – August 5, 2021
The JCC Maccabi Games ® has been offering a life-and personality-shaping experience to Jewish teenagers since 1982. At this Olympic-style sporting event for Jewish teens 13-16 years old, each athlete has the chance to participate in one of many sporting events spanning the week-long experience, creating memories that will last a lifetime.
What Are The Maccabi Games?
The JCC Maccabi Games serve a larger purpose than athletic competition. The Games also promote community involvement, teamwork, and pride in being Jewish. The Games are the largest Jewish teen event in the world – each summer over 6,000 Jewish teens participate in the Games. Over 175,000 teens, from over 100 different communities in North and South America, Israel, and Great Britain, have benefited from the JCC Maccabi Games ® since 1982.
On the field, athletes participate in one of 16 sports. Off the field, the excitement continues with Opening Ceremonies, evening social activities including amusement parks, zoos, host family nights, parties, and dances, all designed to encourage interaction among the athletes who come from around the U.S. and the world.
All athletes participate in a unique community service project, "JCC Cares," which is independent of their competition, a hands-on project that may serve those in need in the host community and/or teach the athletes something about Jewish and/or Israeli culture.
For more information, contact Maccabi Director Steve Weisbrot at 914.645.5978 or

[email protected]

.
.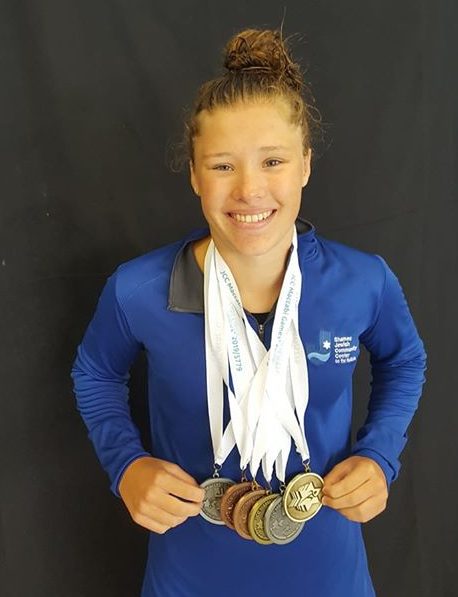 Team Sports:
Boys Basketball 14U & 16U
Girls Basketball 16U
Boys Baseball 14U & 16U
Boys Ice Hockey 16U
Boys Soccer 14U & 16U
Girls Soccer 16U
Girls Volleyball 16U
Flag Football
Chess
E-Sports
Individual Sports
Swimming
Tennis
Golf
Dance
E-Sports
Table Tennis